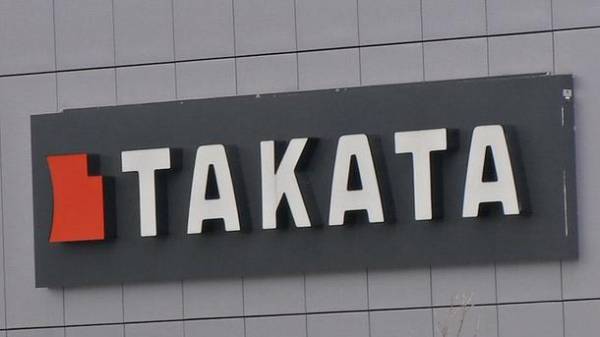 Takata is a Japanese manufacturer of automotive components, due to faulty airbags, bringing the world killed at least 17 people and withdrawn hundreds of millions of cars, to begin bankruptcy proceedings. Part of the business is subsequently sold, the "Behind the wheel".
The bankruptcy petition was filed simultaneously in Japan and the United States, Takata debt to creditors is about $ 15 million. After the procedure of bankruptcy, which will end approximately in the first quarter of 2018, the company's structural units in charge of safety belts and child car seats will be sold for 1.59 billion dollars to an American company Key Safety Systems (KSS). Manufacturing of the airbag will be restructured, revocable campaign for the replacement of defective products will last at least until the end of 2019.
The first reviews of cars due to problematic Takata airbags began in 2008, but truly a global problem has become in the last two or three years, affecting 19 manufacturers and hundreds of millions of cars worldwide. The exact number is still unknown, but it is already clear that this review is the largest in the history of the automotive industry. Due to the explosions of Takata airbags was 17 deaths, hundreds of people received injuries of varying severity.
Comments
comments