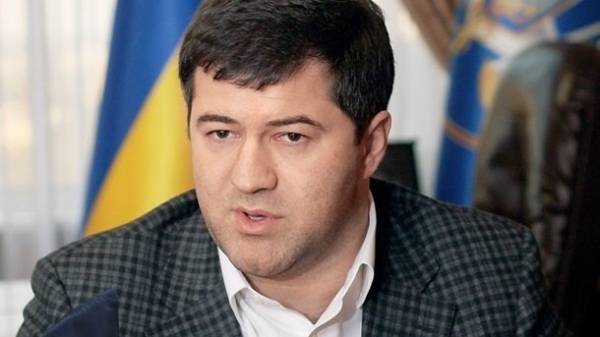 Specialized anti-corruption Prosecutor's office and the National anti-corruption Bureau asks the court to apply for a suspended SFS head of the Roman Nasirov measure of restraint in the form of detention with possibility of bail in the amount of 2 billion UAH. The petition of the prosecution read the investigative judge Alexander Bobrovnik, reports UNN.
"Detective NABU appealed to the investigative judge of the Solomyansky district court of Kiev with the request for application of measures of restraint in the form of detention against the suspect Nasirov for a period of 60 days. When making decisions on application of measures of restraint in form of detention to determine the amount of the Deposit in the amount of 2 billion UAH ", – said the investigating judge.
According to the petition, if Nasirov make bail, he will be assigned certain responsibilities, namely, to arrive to the detectives, the prosecutors, the investigating judge not to leave the locality of residence without the permission of the Prosecutor, investigator or the court, refrain from communicating with other suspects in the production.
He will have to surrender to immigration your passport, the passport for travel abroad.
In addition, Nasirov in the case of payment of bail, must wear an electronic "bracelet".
We will remind, on March 2, Novel Nasirova handed suspicion. During this time he became ill. According to lawyers, the suspect was delivered when the President of the SFS was already unconscious, which is illegal.
Roman Nasirov is suspected of abuse of office and embezzlement of public funds in the amount of over UAH 2 bn. The consequence considers that Nasirov, acting in the interests of the Deputy Onishchenko, the "gas business" were arbitrarily granted a number of enterprises the possibility of tax liabilities in installments.
On 3 March the Cabinet Nasirova was removed from the post of Chairman of the SFS, with responsibilities for the head office to the acting Deputy head of the GFS Miroslav Sold.
Comments
comments