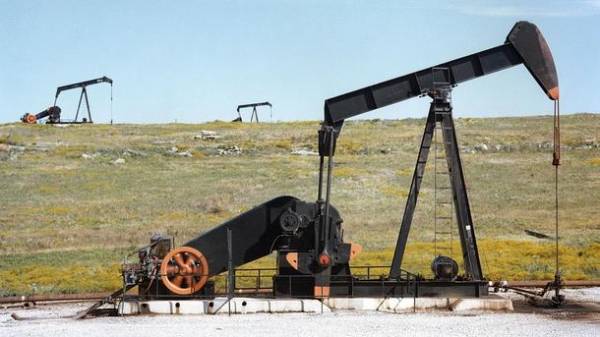 Oil prices rise on Monday after the significant decline last week.
The cost of the August futures for Brent crude on London exchange ICE Futures at 10:13 climbed to 46,37 USD per barrel. Futures price for WTI crude oil for August in electronic trading on the new York Mercantile exchange (NYMEX) has increased by this time to 43,59 USD per barrel.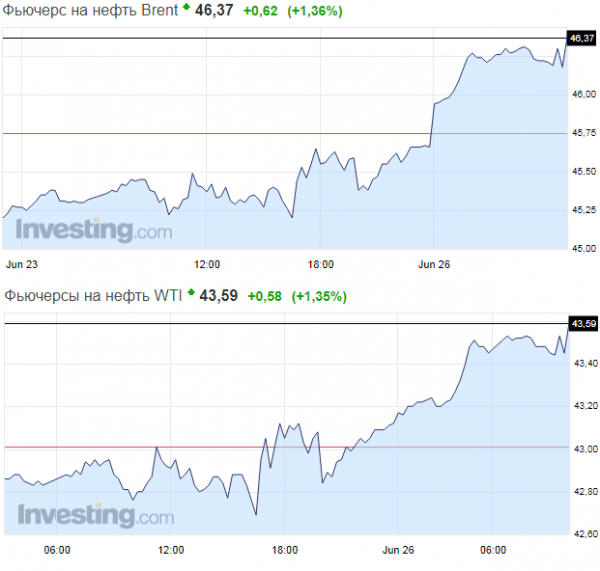 Over the past week the price of Brent fell by 3.9%, WTI – by 4.4%. A price decrease was recorded at the end of the fifth week in a row, which is the longest period of downturn in the oil market from August 2015, according to data from FactSet.
Bearish trend in the market remains, despite signs that the oil-producing countries successfully carry out the agreement to cut production, writes MarketWatch.
According to OPEC technical Committee to monitor the implementation of the agreements reached, the agreement OPEC and non-OPEC to limit production in may was performed at 106%.
"However, traders are not convinced that production cuts by OPEC member countries+ will be able to reduce global inventory to the average level in five years in terms of growth of oil production in the United States, Libya and Nigeria," said a senior analyst at Oanda Craig Erlam.
Baker Hughes data published on Friday, highlighted the growth in the number of existing oil installations in the United States for the 23rd consecutive weeks. The number of such facilities increased for the week of 11 pieces – to 758 units.
Oil prices may "fall faster, but the price level below 50-55 dollars per barrel is not sustainable because of insufficient investment in the sector will begin to limit the volume of production," said a senior analyst on energy sector Edward Jones Brian Engberg. "We expect the rise in oil prices later this year and in 2018," – said the expert.
Comments
comments