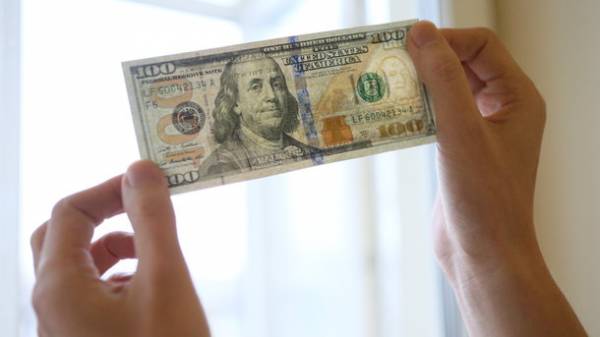 Over the past week, the hryvnia against the Euro in Ukraine has strengthened 40 cents, and the official dollar exchange rate grew by only one penny. The downward trend of the currency value will hold in the near future, said the analyst "Alpari" Maxim Parkhomenko. Expert predicts decline of the dollar by the end of this week to 25.8 hryvnia.
"In General, the strengthening of the hryvnia is more than expected, and often occurs during the summer period, which contributes to the lack of payments for imports and proceeds from the farmers. For our economy this is a seasonal situation that occurs annually and it is a good show and this year," notes the analyst.
Maxim Parkhomenko sure the current period is the best time to buy currency. By the end of 2017, the Ministry of Finance predicts growth of dollar rate to 29.3 hryvnia, and in the next year to 30.5 hryvnia.
"The course has the potential for further positive movement, less than 26 hryvnias per dollar. Thus, current week the official rate will be more tightly test mark 26 hryvnia and go below this level. At the same time, the cash rate over the past week have noted at levels of 25.9 per dollar. Soon the everyday work situation will be similar. The national currency has further potential to strengthen by at least 10 cents, which will allow for the quoted currency in exchange at the rate of 25.8", – predicts expert.
Comments
comments