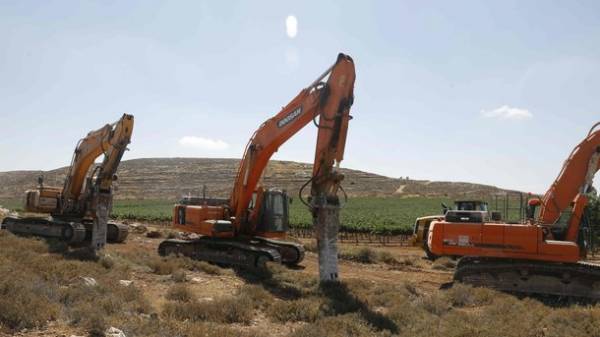 Israel began building new settlements in the West Bank of the Jordan river. This was announced by Prime Minister Benjamin Netanyahu on his page in Facebook.
"Today, as I promised, to begin work on the construction of a new settlement for those who lived in Amon (the village that was demolished in February 2017. – Ed.). Decades later I became Prime Minister, which will build a new settlement in Judea and Samaria (the Jewish designation of the Western Bank of the Jordan river. – Ed.)", – wrote Netanyahu.
Note that this will be the first new settlement on the banks of Jordan over the last 25 years.
As reported, in December 2016, the UN security Council adopted a resolution which condemned Israeli settlement activities in the Palestinian territories and the requirement to stop such construction. Ukraine voted "for" this resolution..
In turn Israel refused to implement UN security Council resolution. In February the government approved the construction of more than 3 thousand houses in the West Bank of the Jordan river.
Comments
comments