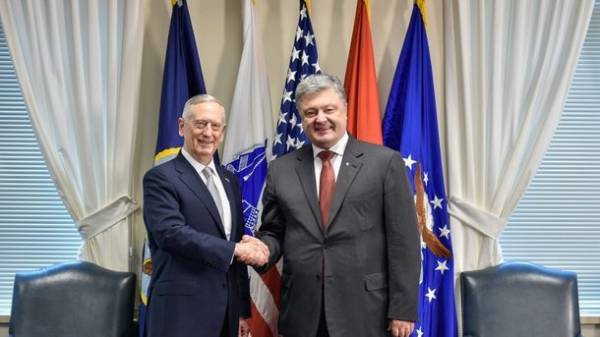 The President of Ukraine Petro Poroshenko said that during his visit to the US noticed an important detail in the office of the Secretary of defense. He told about it in interview to the Ukrainian TV channels.
The President drew attention to the clock in the Pentagon, among which Kiev time has been the particular place among other countries.
"A very important detail that I noticed. The Pentagon in the office of the Minister of defence has a clock with the time of the ten parts of the world. In the center is Kiev. This is an important feature of the priority that Ukraine has, including US defense policy", – said Poroshenko.
As reported recently, the American media have noticed the clause in the President of the United States Donald trump during a meeting with Petro Poroshenko.
Comments
comments