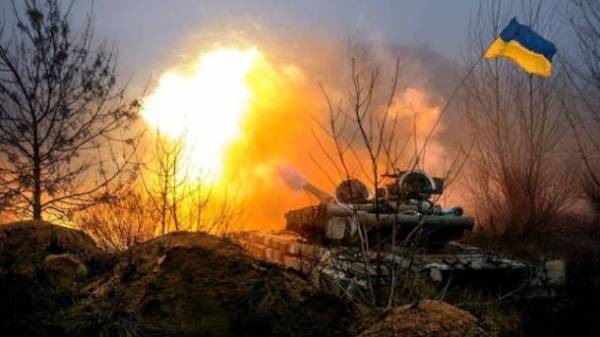 The Russian army and the Armed forces of Ukraine mostly use the same military equipment to the opposition in the Donbas. This was stated in interview "" the war reporter, the coordinator of group "Information resistance" Konstantin Mashovets.
According to him, the Russian army, and APU use obsolete equipment of Soviet times, with rare exceptions, with the use of upgraded models.
"The Park is one and the same. On the other side – the Soviet-Russian weapons obsolete. Well, ours is the same," – said the journalist.
He stressed that the militants and the Russian military used a technique that meets the requirements of the specific strategic plans.
"Why did the separatists first has mainly provided by the tanks of the T-64 Russian depots? Elementary! Because the main battle tank of the APU at that time was the T-64. On the one hand, unification, interchangeability of the main parts, the ability to use captured equipment, captured tanks. Well, from the information point of view, allegedly captured from the APU. From the tanks? Here's the "dill" took…" said Mashovets.
The journalist added that after the loss of the greater part of the T-64 in the Donbass, a T-72 main battle tank Russian and its modifications, T-72B2 and T-72B3, and the only Russian tank T-90.
"At the same time, Ukraine plans to return to the ranks of the order of 300 T-72 tanks. We are also on the bases there," said machovec.
As recently it became known that next year the Ukrainian army can get at least ten newest tanks "Oplot".
Earlier people's Deputy, the coordinator of group "Information resistance" Dmitry Tymchuk said that now the Ukrainian Armed forces are superior fighters, who do not have enough forces to carry out a major offensive in the Donbas.
Comments
comments