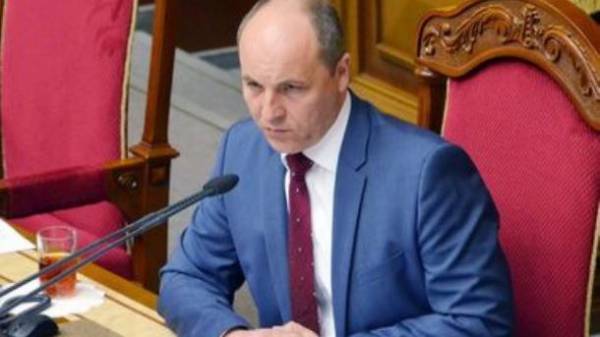 The military situation in Ukraine may be imposed the event of a massive offensive of the Russian troops, the Chairman of the Verkhovna Rada Andriy Parubiy, however, said that if it is introduced, throughout the country.
"If the military situation should be entered, enter it in the territory of the whole country, but we must understand that we are talking about a very serious reorganization of the management system of the state, but in the event of a massive attack of Russian troops, but as we have seen in Avdeyevka, such an attack is possible, the decision on the introduction of martial law will have to take", – Parubiy told reporters during a visit to military units in the city of Drohobych, Lviv region on Monday.
He reminded that such decision should be initiated by the President of Ukraine and the Council of national security and defence, and the Parliament should approve such a provision.
"If the question is initiated by the NSDC and the President, I think, the Verkhovna Rada without a doubt will support it," said the speaker.
Earlier paruby also said that the issue of elections in the Donbas is premature until, while on the territory of Ukraine are Russian troops.
According to him, up to that time, while on the Ukrainian territory is the occupation troops, about elections in Donbass makes no sense to say, even in theory.
"If there will be any political action called "elections" at gunpoint drunken Russian soldiers, she would have no relation to the democratic elections", – said the speaker of the Ukrainian Parliament.
Earlier, the Minister of foreign Affairs Pavlo Klimkin stated that the Ukrainian leadership has consistently discussed the issue of introduction of martial law in the country and in case of deterioration of a situation on Donbass it will be introduced very quickly.
Comments
comments