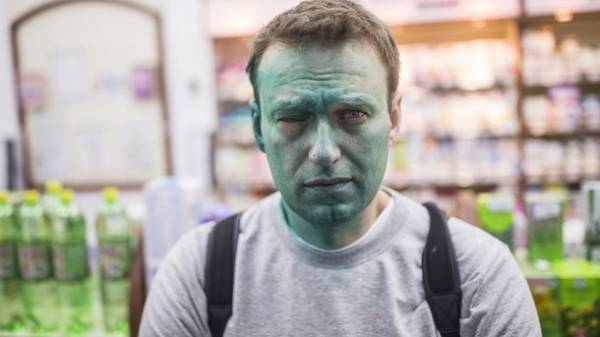 Russian opposition leader Alexei Navalny in Barcelona operated on the right eye.
"The doctor is in Barcelona (this city was one of the centres of European ophthalmology) said that my eyes will try to fix it and yesterday had an operation," – said Navalny.
He noted that already now can walk without a bandage over one eye, but vision will recover in a few months.
"Yet right eye can only see the first line (where the same W and B)", – added Bulk.
As reported, on April 27, an unknown attacker on Navalny in Moscow and splashed his face with green paint, as a result, the opposition received a damaged pupil and cornea of the right eye. On 28 April, the police began checking on the fact of chemical burns of the eyes from the Bulk.
Later, the politician said that the doctors treated him, however, it is recommended to go abroad in specialized clinics, because he may need a corneal transplant.
On Thursday, Navalny said that he had received at the hands of a passport, which he refused to issue within five years.
Navalny a suspended sentence on charges of embezzling funds from the company "Yves Rocher", as well as misappropriation of funds of the enterprise "Kirovles", therefore needs twice a month to report to the territorial criminal-Executive inspection.
Comments
comments