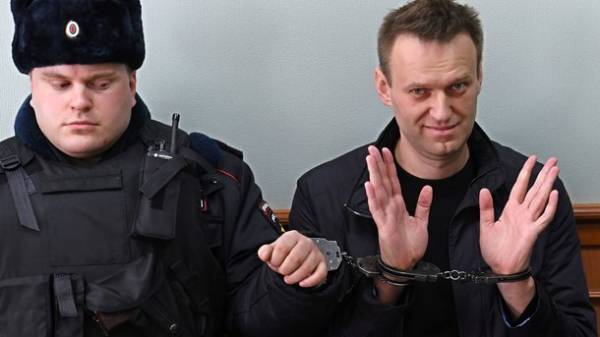 Lyublinskiy district court of Moscow upheld the claim of Russian billionaire Alisher Usmanov, the Russian opposition politician Alexei Navalny. About this in his microblog on Twitter said the employee based Bulk Fund bolby corruption (FBK) George alburi.
In particular, the court decided to remove the film-investigation "you do not Dimon", dedicated to Russian Prime Minister Dmitry Medvedev, YouTube to refute the information discrediting Usmanov.
In addition, the court should be removed and the site itself, where investigation, "you do not Dimon" – despite the fact that billionaire Usmanov there dedicated to only one Chapter.
In this Chapter indicated that Usmanov gave the estate on the ruble Fund controlled by the classmates Medvedev.
The court also ordered the defendants within three months to publish a refutation described in the investigation materials.
Navalny also need to remove from your blog post where they say that Usmanov paid a bribe to Deputy Prime Minister Igor Shuvalov. Note, Declaration, Shuvalov, in particular its business jet worth over $ 50 million US, was also the subject of the investigation the FCO.
All claims Usmanov concerned 12 material in which, among other things, deals with the tax evasion conviction for rape, misappropriation mining and processing plant and the introduction of censorship in the publishing house "Kommersant".
Alburi called the ruling "courageous" and noted that the FCO will not remove these materials.
Claim suit
— George alburi (@alburov) 31 may 2017 R.
To deny giving the bribe Medvedev
— George alburi (@alburov) 31 may 2017 R.
Within 10 days remove posts (including the movie "he's not Dimon"
— George alburi (@alburov) 31 may 2017 R.
Much decision. But to remove anything we, of course, will not
— George alburi (@alburov) 31 may 2017 R.
We will remind, on March 26 against the publication of the investigation the FCO about the property Medvedev in Russia, a wave of protests and subsequent arrests.
Comments
comments