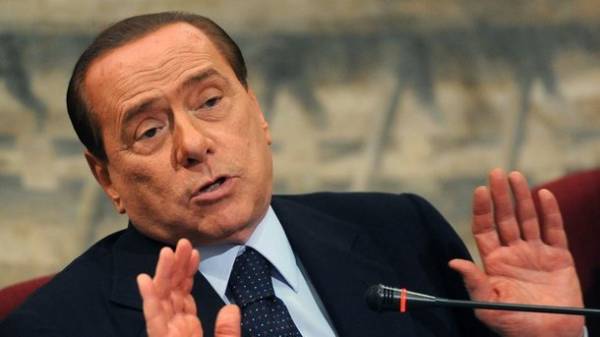 The former Italian Prime Minister Silvio Berlusconi once again showed the world his original sense of humor, saying that the new US President Donald trump like his wife, Melania, although personally he was not familiar with it.
"Trump me, I must say, as a lot of men and women, like Melanie because of her beauty, charm and style", — he declared on Friday in the air of the Italian TV channel La7.
"I don't know her personally, but I heard about it, and even the Democrats in the US do not Express criticism in her address," said 80-year-old politician to the question whether he thinks trump's "the Italian Berlusconi."
Released in the transfer of the former Prime Minister passed almost all the major representatives of the Italian political scene. Speaking about the return to politics of former Prime Minister of Italy Romano Prodi, Berlusconi suggested that "grandpa to be nicer". Representatives of the oppositional "movement of 5 stars" the politician and media Mogul called "true professionals, who before the election did nothing", and the leader of Democratic party Matteo Renzi, as he put it positively because of the "clear sense that I am not a Communist", after a meeting with him.
Berlusconi likes to give the peculiar characteristics of famous world politicians. In may, he publicly called the President of France Emmanuel Makron "beautiful boy with a beautiful mother who leads him by the arm," alluding to the age of his wife, and shortly after the election of Barack Obama President of the United States called that "tanned".
RIA Novosti https://ria.ru/world/20170623/1497198289.html
Comments
comments