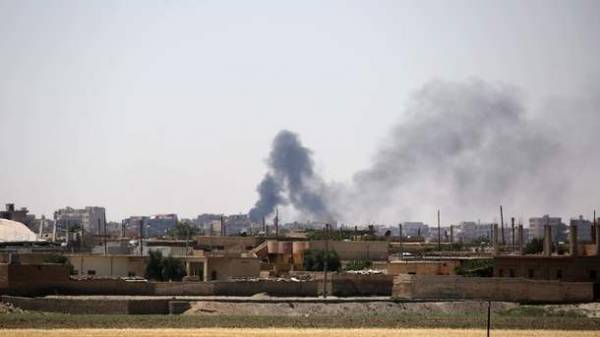 Two Russian frigates and one submarine hit by cruise missiles "Caliber" of the Mediterranean sea on the positions of the terrorist group Islamic state (IG) in Syria.
Launches of six missiles Caliber from the Eastern part of the Mediterranean sea made the frigate "Admiral Essen", "Admiral Grigorovich" and the submarine "Krasnodar". The submarine has carried out launches of cruise missiles from a submerged position.
"As a result of a sudden massive missile strike destroyed control points, as well as large stocks of weapons and ammunition of the ISIS terrorists in the village of Akerbat the province of Hama, where jewelry after getting a cruise missile "Calibre" detonated the Arsenal of fighters", – according to the Russian military.
In the defense Ministry added that "the remnants of militant and terrorist targets ISIS air strikes destroyed bombers of Russian air force".
We will remind, on June 19, Russia announced that it will no longer cooperate with the US in the skies over Syria after coalition forces led by the United States, was shot down in raqqa province military aircraft of the Syrian air force.
Earlier in the day it became known that the US shot down a Syrian aircraft, which launched air strikes on rebel forces.
Comments
comments