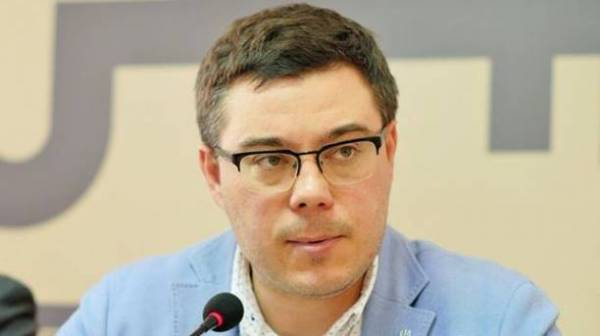 Political expert Taras Berezovets has compared the terrorist attack in the St. Petersburg metro with the bombings in 1999, on the eve of presidential elections in Russia, which participated for the first time Vladimir Putin.
He expressed his condolences in connection with terrorist attack in the subway of St. Petersburg, and pointed to one feature.
"One comment. In 1999, on the eve of the first presidential elections Putin was also attacks with dozens of victims. Soon in Russia the next presidential elections. Not insinuating anything, just the Parallels are very obvious" – wrote Berezovets on his page in Facebook.
Note that presidential elections would be held in Russia in 2018.
As reported April 3 in the subway in Saint Petersburg on the stretch between metro stations "Sennaya square" and "Institute of Technology" explosion. Another explosive device was discovered and defused at the station "Ploschad Vosstaniya".
According to the latest data, as a result of the terrorist attack in the subway of Saint-Petersburg , 14 people were killed, and the total number of victims is 51 people.
We will remind, in September of 1999, when took place the first presidential election for Vladimir Putin in Russian cities witnessed a series of terrorist acts. So, the explosions occurred in residential buildings in Buynaksk, Moscow and Volgodonsk. As a result of the terrorist attacks 307 people were killed, more than 1,700 people were injured varying degrees of severity. According to the official version and the verdicts of the judiciary of Russia, the attacks were organized and financed by the leaders of the illegal armed group Islamic Institute "Caucasus".
However, various experts considered that the Russian authorities could be involved in those events.
Comments
comments