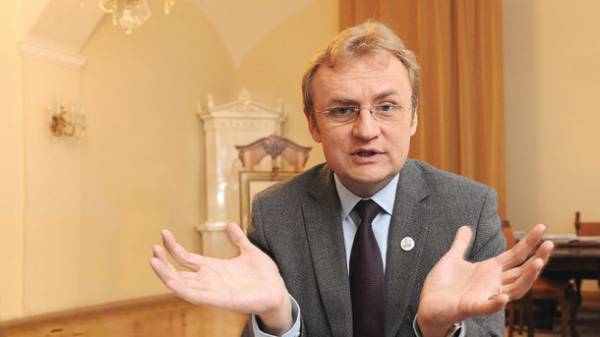 The national anti-corruption Bureau of Ukraine (NABU) is conducting an investigation regarding the activities of the mayor of Lviv Andrey Sadovy. This was stated by the head of the NABOO Sytnyk at a news briefing at the Lviv national University of Ivan Franko, reports Zik TV channel, transfers "RBC-Ukraine".
So, answering the question as to whether the NEB investigation of acts of corruption Garden personally, in the context of the treatment of Garden in the NEB with a request to investigate allegations that were published about him in the program on channel 1+1 in December 2016, Sytnik noted that this inquiry is.
"With regard to such politicians, they say, check us out, it is done for a specific purpose. Three days later he will say – see, I applied, and NABOO no crime is not opened – so I'm not corrupt. We, of course, these statements check. But the basic inspection officials, we conduct not on the basis of his statements, and on the basis of the data that we have and which may indicate the existence of a crime", – he said.
Thus, Sytnik confirmed that the NEB conducts an audit on the subject of Garden involvement in corrupt activities, but Sytnik added that checking for his populist statements.
"Have we checked on the garden – it is now done, but not in the context of this application, and the framework of our authorities", – said Sytnik.
In addition, Sytnik said that the Prosecutor General's office of Ukraine carries out proceedings concerning possible corruption abuse of officials of the Lviv city Council, in particular in the process of utilization of funds allocated for garbage removal.
Previously the Garden was declared, the regional Prosecutor's office in the coming days will present him with suspicion, after which he will quickly dismiss in court. But it never happened.
Comments
comments