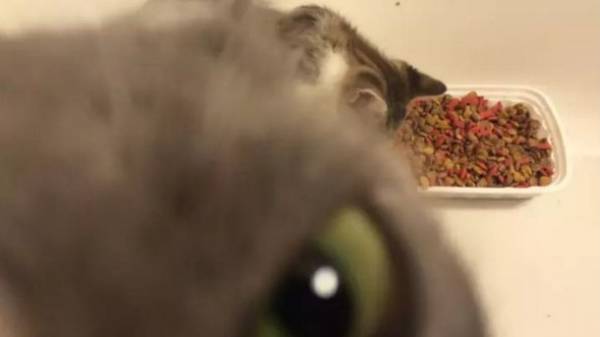 The network is gaining popularity of a photo on which a jealous cat named Jesus had come into the frame when his owner tried to take a picture of the new kitty's Cinderella (Cinderella, or Ella). His menacing look amused Twitter user, says BuzzFeed.
Photo retweeted almost 94 thousands of times and liked more than 211 thousand users.
The made student of the University of Florida in USA Madison Ellis.
This Cat Gave The Most Annoyed Expression When His Owner Tried To Take Photos Of Her New Kitten https://t.co/2N10RDdQqq via @stephemcneal
— Madilee (@thatdamnvegann) 20 June 2017 R.
The girl is studying to be a vet and confesses that she loves animals. New pet she picked up on the street, when the animal ran under her car. Ellis admits that the two-month Ella is a very brave kitty who's not afraid to bully adults Pets in the house student.
While Cinderella had a bite, the hostess decided to take a picture, but an adult cat prevented this and got the shot a very unhappy expression.
In the comments, many began to remember images Pets with displeasure looked at the new animals in the house. Many recognized that Jesus is so charming that it is impossible to imagine in the role of villain.
Earlier, the network won an unusual cat, who is forced to always wear glasses.
Comments
comments