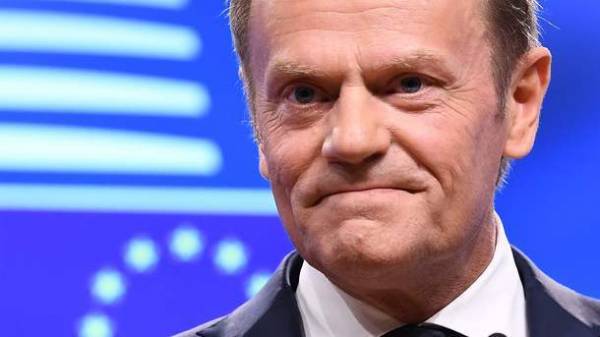 The President of the European Council Donald Tusk during a joint with Ukrainian leader Petro Poroshenko's speech appealed to Ukrainians in their native language. The corresponding video is published on Twitter, the press Secretary of Ukrainian President Svyatoslav Tsigalko.
"You did not get anything so easily. You all deserve. And that is why we are here in Europe, you admire and support you, even though I know that's not always enough. Dear Ukrainians, you have a right to be proud. You are entitled to expect from Europe more," – said Tusk.
He also added that the Agreement on Association of Ukraine with EU will be ratified in the near future.
Dear Ukrainians, vie maєte right rozregulowany from Urope for more. – Tusk. pic.twitter.com/u4ByI0EAzl
— Svyatoslav Tsegolko (@STsegolko) June 22, 2017
In turn, Petro Poroshenko thanked Donald Tusk for "exquisite" Ukrainian and stressed that from September 1 the Agreement will work in full.
Comments
comments