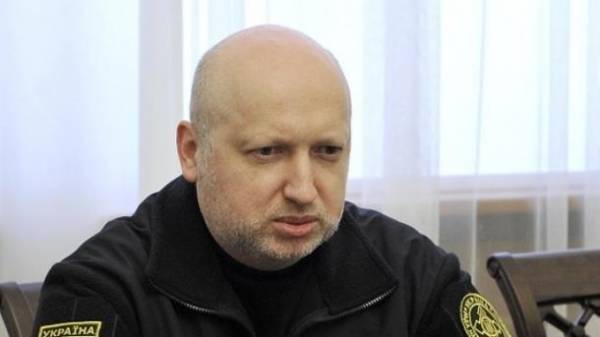 Ukraine should not forget about the heroes-liquidators of the Chernobyl accident and it's time to take up the restoration of the exclusion zone. This was stated by the NSDC Secretary Oleksandr Turchynov on the occasion of the 31st anniversary of the Chernobyl tragedy, the press service of the Ministry.
He recalled that the Chernobyl accident is the largest in the history of mankind a nuclear disaster of planetary scale.
"It has been more than 30 years, when by the unprecedented sacrifices and heroism of the fire was localized at Chernobyl. Heroes-liquidators have done their duty – had extinguished the fire, but gave the most precious – their lives. Bow our heads, remembering all who defended the world from a radioactive disaster. We must not forget the compatriots affected by the Chernobyl disaster: the participants of liquidation of consequences of the accident, those who have lost their homes, who have lost their health and performance, who needs enhanced social protection", – said Turchinov.
Also, the NSDC Secretary announced potential plans for the exclusion zone.
"From discussions and traditional calls, it's time to move on to practical measures to create appropriate conditions for economic rehabilitation and development of territories affected by radioactive contamination. Together with the whole world we must endeavour to prevent the recurrence of the worst industrial disaster", – said Turchinov.
Today is the 31st anniversary of the accident at the Chernobyl nuclear power station that happened on 26 April 1986. The website "Today" offers an opportunity to learn what's going on with nature and animals after the Chernobyl accident.
We will remind, in November 2016 at Chernobyl took place a significant event – over the fourth nuclear power plant unit was thrust over the protective arch. He's completely covered with confinement and now hermetically sealed from the environment.
Comments
comments