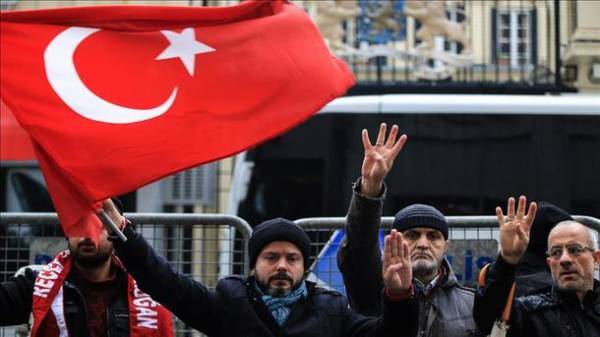 Members of the Turkish Parliament voted to strengthen cooperation in defense sphere with Qatar, writes on Wednesday, the Turkish newspaper "daily Sabah".
In accordance with the decision of deputies, Ankara can send its servicemen to the base, located in Qatar.
As noted by the AP, Turkey's President Recep Tayyip Erdogan on the eve expressed support for the Qatar and lashed out at Arab countries to sever relations with Doha.
On Monday, Saudi Arabia, Egypt, United Arab Emirates and Bahrain announced the severance of diplomatic relations with Qatar. Later they were joined by a number of other Muslim countries.
Saudi Arabia, which heads the Arab coalition in the fight against Yemeni Houthi rebels, also said that Qatar will be removed from the structure of the coalition.
Comments
comments