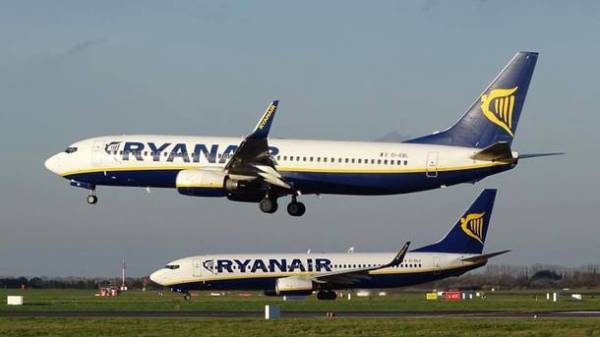 International airport "Borispol" is not yet able to meet the demands of major European low-cost airline Ryanair. This was reported by General Director of the airport, Pavel Ryabikin, reports "Лига.net".
"Negotiations with Ryanair continuing. But even with all possible discounts airport to meet the demands of the carrier until you can. Milking in order to satisfy their wishes you need to change the order of the Ministry of Infrastructure regulating basic rates", – said General Director of Boryspil international airport.
Ryabikin said that in February, the airport made a public offer to all airlines, and it has determined the terms of work with airlines to provide rates.
"They are tied to the volume of passengers and the conditions promoting the opening of new routes from the airport Borispol. We have clearly defined what discounts are available, what volume of passengers carried, and what new flights fall under the incentive scheme from the point of view of discounts. Now the airport renews contract with airlines, going on the principle of a public offer. This is a public conditions are the same for all carriers," – said the General Director of the airport "Borispol".
According to him, the airport "Borispol" offered by Ryanair to the public offer, and they – their conditions. "If we want to fulfill their conditions, we should reduce the fares for all carriers by changing the order of the Ministry of Infrastructure", – said the head of the airport.
The Ryabikin believes that all contentious issues can be resolved. "The likelihood of Ryanair flights is very high. The probability that he will fly out of the Boryspil airport is real," he added.
We will remind, on March 15 commercial Director of Ryanair , David O 'Brian announced official plans for a low-cost carrier in Ukraine. The first flights scheduled for October 30.
From Kiev (Boryspil airport) Ryanair will be flying to Manchester (UK), London (UK), Eindhoven (Netherlands), Stockholm (Sweden). From Lviv to Berlin (Germany) Memmingen (Germany), Wroclaw (Poland), Warsaw (Poland), Budapest (Hungary), London (UK), Eindhoven (the Netherlands).
Comments
comments