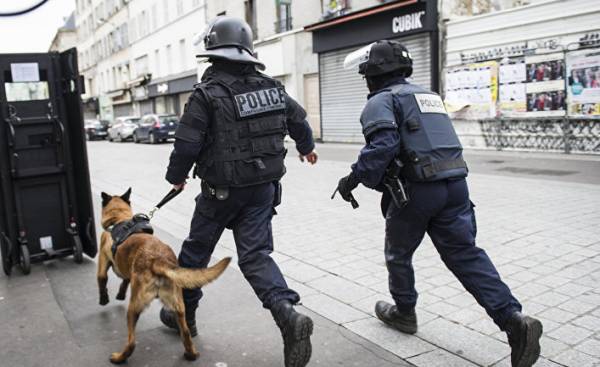 Two fearless Russians, the man and his bodyguard, nearly provoked a brawl during the prosecution of their aggressor robbers up to the most dangerous neighborhoods in Saint Denis.
But the bandits miscalculated. They would have needed to know that it is not good to select a bag from a representative of the Ministry of defence of the Russian Federation. Especially when he is accompanied by bodyguard — in this case a woman.
Yesterday, June 20, about 18 hours, the official representative of the company's arms (Rosoboronexport — approx. ed.), working on behalf of the Russian government, went to the salon Le Bourget in the car, at the wheel which was his bodyguard. Stopped at a traffic light in the heart of Saint-Denis, he was robbed through a window, according to the magazine Le Point on its web site. In just a few seconds a few thugs broke into the car (breaking the glass — approx. ed.) to steal a bag in the back seat and then sped away at full speed on their bikes.

Two against fifty
No one counted on such a determination by the two Russians. Just like in the best American fighters, victims immediately rushed to a pursuit of criminals through all the quarters of the Department of Saint-Denis. At some point it seemed that they learned the four attackers in the quarter Kurti-Floreal. And, of course, the question of calling the police did not stand. Fearless Russians decided on their own to catch the alleged aggressors. Sensing something was wrong, the young people gathered his friends from the neighborhood, and in a few minutes about fifty people blocked the road fearless Russians. In the end, the victims of the attack were forced to call the police, the police immediately arrived at the scene. Four people were arrested. The Bobigny Prosecutor's office launched an investigation.
Comments
comments