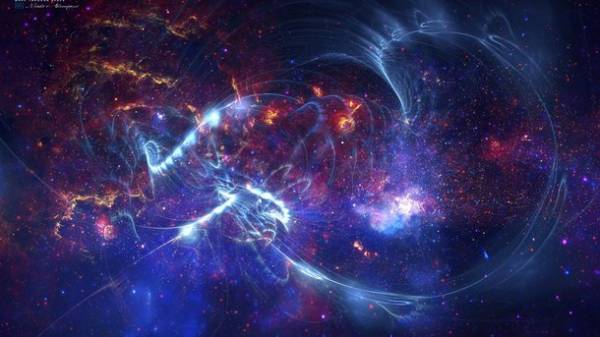 ARIES. To be happy is to have money to meet their own needs, and to help those who need it. Place your order in financial sector, make the audit of expenditure, it will help to take care of material possessions, valued earned, curbing the temptation to splurge. Love money account, immediately adjust your family budget by eliminating secondary waste and allocating the amount for the necessary purchases. Practicality now — your best assistant.
Show initiative in work, make an "ambulance" where circumstances so require. Idleness and laziness harm.
TAURUS. You moved to a new evolutionary turn, feel free, independent choice-making, and also is inclined in a fit of self-affirmation to "swing" its rights than risk damaging the harmony of the relationship. Take care of family comfort, be self-critical, if necessary, go to sacrifice for the welfare of the family. If all is good here, it's a test, then you have not gone beyond acceptable.
To rely on other people's resources should not be you excellent professionals, masters of all trades, able to earn and provide for not only ourselves but loved ones.
Love the altar, first of all, repayable investments, if you have become hostage to a romantic interest or broke the long-standing passion is great, love each other and be happy!
GEMINI. Your sex appeal is a sweet bait for the opposite sex, but now not before opportunities. Avoid crowded places, in the silence of solitude you will be in touch with the Almighty and can clearly decide how to proceed. Analyze, draw correct conclusions, why made a mistake, made the wrong choice, dropping derail many initiatives? Only a sober understanding will open up fertile perspectives for the future.
The compass of destiny points to care about family, life. The key to family happiness is a harmonious relationship with the missus, there's been a serious challenge (with the temptations, provocations) of maturity in the Union. Friendship and love are the "fuel" to support the family hearth.
CANCERS. Although you are "hobbled" service loads and duties, but able to take higher professional level in business skill and to show the authorities its human value.
Be mobile, original, now you should move in step with progress and to perform the spontaneous orders of the chief, who has seven Fridays in the week.
Men to maintain afloat business can be a novel twist.
Is a career with a bread or not, the level of popularity in society and a friendly environment are being investigated right now. But to work hard, earn money on the side makes no sense, Islamites and sick. Do you have a specific scope of work for which pay enough.
Expenditure control, costing money and respect.
The lion's share of direct efforts for the good of the family, do it quietly as a family of problems motivated by karma (until 9 June).
LIONS. Your actions are like the offensive heavy artillery, and that's OK, came the hour for promotion, strengthening of official reputation, business, and career domains. To prove yourself as a specialist with the best hand, to appeal to management needs in a practical context. Demonstrate business acumen and pragmatic competence, with the desires to make more money. "Want" — blessed! To plow for a penny contraindicated. You know and I know where and how to make.
Savvy advisers, mentors, consultants have, on them and lean, is now a base of income for the future. It is advisable to master advanced technologies, go for refresher courses.
VIRGO. Movement is life, a source of inspiration. Home uncomfortable, pack your bags and go on the road, then you will feel behind the rise of the creative wings, the willingness to implement large-scale projects — max. The heart is filled with thirst for romance and amorous exploits.
The only condition is to tame selfish impulses and to meet the needs of partners. To do differently not only with regard to the interests of halves. However, you will attract in your space exactly those people who are a reflection of the inner world. There is nobility in his own soul — so will attract a similar mate, and if not grown — evolve and improve.
The high dynamics of the business, to get rich it all depends on the level of professionalism and "financial bid". Not row only to themselves, business associates also have the right to earn with dignity. Exam on "greed-generosity" continues.
LIBRA. Consider your own money and do not infringe on someone else. Then the wallets, hearts and resources of the rich to become available. The main thing — to luxuriate with the benefit of competently hosting scomi and investor Finance and to spare of sensual heat.
If rebels, partners (marriage, business) in any frame not to set, to burn bridges prohibited — a fateful wheel in their hands. Unite and agree. In the end, the secret "leverage" effect while in your hand. But keep in mind, this charity "manna" (a) on may 10, ends…
SCORPIONS. To keep at the height of professional image, should establish a framework for cooperation and harmoniously fit into the hierarchy of the business team. Here partners with practical vein, experienced, and a much stronger and more powerful you. Hold on to them tight, and your business credibility will be unshakable, profits will increase. Provided, however, that the balance of interests "take-give" operates smoothly, without crashing, not destructive ambitions and claims.
Chop off the roots of envy is the devil, otherwise primanita someone else's black karma and it will work.
ARCHERS. Relations with employers, co-workers — a key theme. Have to take care of a harmonious atmosphere in the team and demonstrate by example how to work productively in the role of a generalist.
"Smell" the money and the ability to calculate cost-effective result, you shining, because grasp profitable orders, left work and grow rich.
And be sure to promote yourself, modesty is now a detriment. About your tumultuous activities should know everything and give her a rating! The actor needs to feel the audience's reactions.
CAPRICORNS. Above you fluttering love angels. Romantic adventures need! Therefore, if the mating choices will not be tied to the family hearth, forcing him to educate children, faithfully to perform the conjugal duty, or is not transformed into a virtuoso prostitutes — will have to look for the wind field.
Singles longing extreme desire to find an intimate friend and to surrender to him with all my heart and body. But fate puts a serious task — to create a reliable family rear. If you are long (8-10 years) chasing the ideal, and in the end found him settle down and drop anchor in the Harbor family.
AQUARIANS. If you want to live in love and harmony with the surrounding world, to create a strong (or strengthen loose) marriages, direct the main efforts to improve family well-being. It was under a native roof raging intense event, where you have to fulfill your potential in the role of practical host, a loving husband (wife), caring restorer relations "parents-children".
In the sphere of love is also a hot time if in the pursuit of perfection, you again met longtime fan (passion), then it is necessary to modify (from February 6 to 9 June) some "tails" in the relationship. And grandparents to engage grandchildren.
Keep a sincere friendly relationships with people. Happily with all communicate. Random encounters do not happen now. It's a sign of destiny. Decipher!
FISH. You are omnipresent and unsurpassed in the role of practical mediator, coordinator. Know where, when and with whom to deal, to give competent advice and establish various beneficial communication, take advantage of the old relationship with influential persons.
And most importantly — any combination of circumstances, the received information will be able to put on a production conveyor.
Have a material concerned a chance to succeed, profit is not a Mirage on the horizon, but a reality. Get rich unconventional beautiful way. Stick to the chain of command, they don't "podijeliti" anyone at work. The desire to get high position due to the abuse — the wiles of the evil one is threatened by a humiliating fall.
If yesterday's rivals or enemies become you allies — that's aerobatics relationships.
Comments
comments