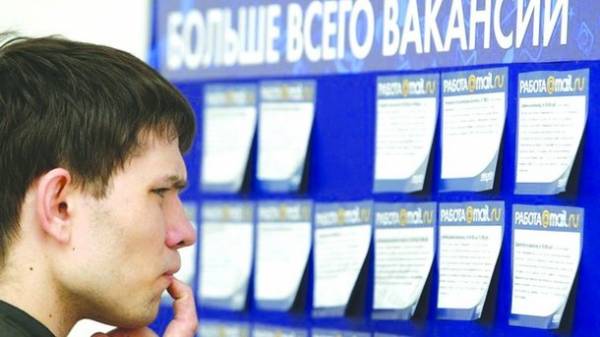 Despite the summer, the Ukrainian labor market is unusually active. According Work.ua in June the number of vacancies rose by 2% compared to may, amounting to 88 thousand of the Work, indeed, offer a lot, but pay little, writes UBR.
"Intensified regional employers who are looking for top-managers. A growing number of vacancies on request "remote work". Candidates prefer to work flexibly, instead of tied to an office from 9:00 to 18:00," — said hr consultant Anna Shkumat.
A high demand is observed in the market of working professionals, but candidates lacking. "With sales continuing problems. This is despite the fact that many companies have increased salaries by about 15-20%", — noted hr expert Hope Berezovskaya.
Right now the market is the lack of experienced specialists in the fields of sales, insurance and law. There is a shortage of narrow and highly skilled professionals. For example, in the agricultural sector are actively looking for agronomists, tractor drivers, mechanics.
Actively this summer looking for seasonal workers not only in agribusiness, but also to the resorts, internship in famous companies, etc. And the geography of suggestions has been expanded, compared to last year. Ukrainians want to see not only in Poland, Czech Republic, Spain and Sweden, but also in France, Israel, Maldives. Need a combine, Babysitting and even installers of monuments.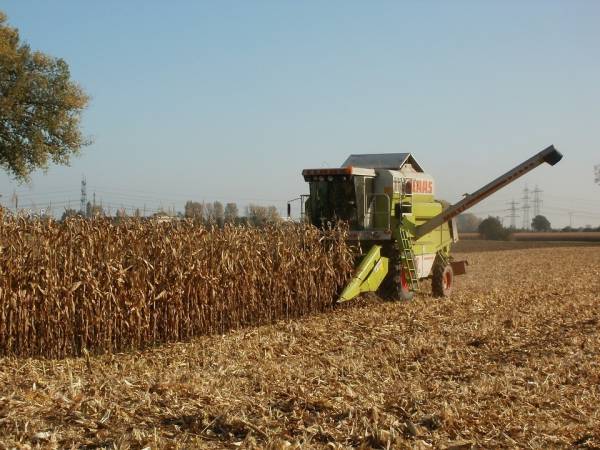 Summer abroad waiting for the Ukrainian combine. Photo: Pixabay
"The bulk of seasonal jobs offered by the employers of the hospitality industry (hotels, restaurants, cafe, bases of rest, sanatoria, children's camps, businesses in the entertainment field, etc.), the agricultural sector, at least the construction business, organization, landscaping, retail," — said the expert of the expert-analytical center of HeadHunter Ukraine Ekaterina, Krivoruchenko.
Ukrainians themselves often want to combine work and leisure — are looking for a seasonal part time near the sea are particularly appreciated by employers who provide accommodation and meals. That's just jobs there is not always as attractive in terms of remuneration, as would be desirable applicants.
"For example, in the seaside resort towns, such as Chandigarh, salary offers in the range of 2-3 thousand UAH", — said pr-Manager Oksana OLX Wengrowsky.
The summer is a good opportunity to earn money and the younger generation, although employers to contact them in a hurry. Teenagers are mostly involves in design work (promoters, helpers for events). Full-time hire them rarely or as an option offered an internship for the summer, thereby relieving the full-time professionals.
Seasonal wages, for example, for students in the summer ranges from 20-40 UAH/hour. The employer often sets the minimum number of hours must work the employee. Daily pay allows you to earn about 200-300 UAH/day. This scheme offers, for example, promoters and movers.
"Monthly payment often ranges from 2 thousand to 5 thousand UAH. Big companies are willing to pay their employees and 7 thousand UAH. But there was a vacancy for a student with a salary to 14 thousand UAH per month. Is the work at the car wash in the Kiev region. Bonus — accommodation. On average, students are offered a salary greater than the minimum bid of 3200 UAH", — said Vengerovsky.
The intricacies of employment
Legal aspects of employment for seasonal work in Ukraine are still governed by legislation Dating back to Soviet times and does not take into account modern realities, lawyers say. In most cases employment contracts are not signed at all, which leads to late payments of wages, the lack of accrual of experience and the subsequent pension payments.
In General, the procedure for hiring seasonal workers is carried out in General manner with a mandatory order and the entry of information in the workbook. However, these requirements are met very rarely. In this case, the employer is obliged to warn the employee about the seasonal nature of the work. Also not allowed on probation.
"Seasonal workers are subject to the terms and conditions stipulated by the internal regulations and the collective agreement applicable in the enterprise in terms of hours of work and rest, wages, material incentives, conditions and labor protection, etc." — said managing partner of JSC "Suprema Lex", the advocate Victor frost.
Moreover, says the lawyer, seasonal employees are entitled to vacation in proportion to hours worked. However, such leave cannot be replaced by monetary compensation. The dismissal of seasonal worker based on completion of seasonal work, without any additional statements from technician and issued the relevant order on the enterprise.
Summer risks
Most of the companies for the period of probation has not signed a contract with the applicant, and "trust foundations eyeing the candidates." "Private entrepreneurs can not sign a contract, offering a pay on a daily basis. But, of course, can be a problem — the risk of non-payment s/n. Although employers there were occasions when staff were provided with weekly payout — and disappeared," says Pashkina.
According to experts, many companies (advertising, event agencies, etc.) just say goodbye to candidates with no benefits or give the money with delays. "The market came out of the financial (trading) companies which lured people to the "fast and easy money" at the same time requiring no knowledge and experience," said Anna Shkumat.
Scammers use people's desire to earn more and to offer tempting conditions
The first thing you should pay attention to when applying for a summer job, say the experts, is the reliability of the employer.
"Fraudsters take advantage of people's desire to earn more and to offer tempting conditions that are not always fulfilled. To avoid becoming a victim of fraud, it is best to find legal employment with official salary. Moreover, since new year the minimum wage has doubled and for rural areas this is a good earnings" — said Director of development Work.ua Sergei Marchenko.
Another danger in case of seasonal employment — the revaluation of its forces. Such work often requires considerable physical effort and prior to employment it is advisable to think twice if you are suitable for this activity and if you tire quickly. "Employers say the high turnover among seasonal workers — it turns out, not all survive," — said Marchenko.
Comments
comments