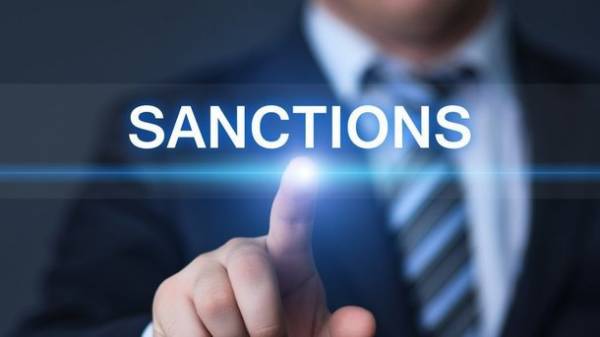 Washington imposed new sanctions against Russian individuals and legal persons involved in the illegal annexation of Crimea and the war in the Donbass. About this in his Twitter said former U.S. Ambassador to Ukraine Steven Pifer, referring to the announcement of the U.S. Treasury Department.
"The Treasury Department announced new sanctions against Russian individuals and companies in Russia, the Crimea and the Donbass," wrote Pifer on his Twitter.
Department of Treasury announces new US sanctions on indviiduals & entities in #Russia, #Crimea and Donbas. https://t.co/406cAR5cQz 1/2
— Steven Pifer (@steven_pifer) 20 Jun 2017
According to the report on the website of the Treasury Department, the sanctions hit the Russian private military company "Wagner", which, according to the States involved in the conflict in the Donbass. Sanctions also touched upon the alleged head of the "Wagner" Dmitry Utkin.
Also in the sanctions list includes the catering company, "Concord" restaurateur Eugene Prigogine, whom the media called the chef of the President of Russian Federation Vladimir Putin. Prigogine himself came under personal sanctions the U.S. in December 2016. In the "black" list was the Deputy Minister of economic development of the Russian Federation Sergey Nazarov, who allegedly engaged in financial support from the so-called "LPR"/"DNR".
In the new sanctions list of the Department of the Treasury also includes organizations associated with the bike club "Night wolves", the Central Republic Bank and the Center for international settlements of the so-called "DNR ".
We will remind, last week the Senate passed a bill that would expand sanctions against Russia. Today it became known that the Republicans of the house of representatives referred the bill to the Committee on foreign Affairs to evaluate its content. If the document changes, it again must be approved by the Senate.
Comments
comments