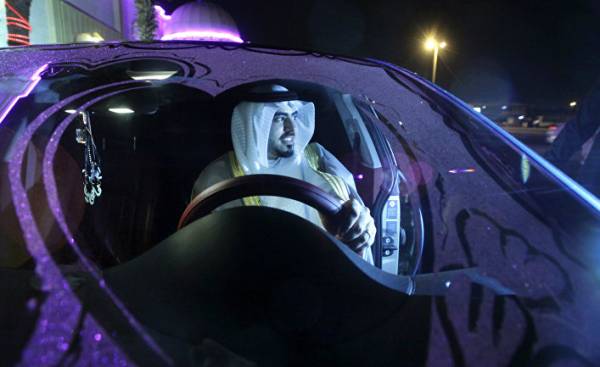 Saudi banks have spent 389 million riyals (exchange rate: 1 Saudi Riyal = 15,74 Russian ruble, 0.26 per US dollar — approx. ed.) on 69 top managers for fiscal year 2016. They got the money as bonuses, salaries, and incentive bonuses. According to the reports of the management boards of the Saudi banks were the most generous Bank NCB, who has spent 66.3 million riyals on said Mohammed al-Ghamdi and five other top managers. In 2015, their salary was 47.7 million, respectively, in 2016, they increased by 39%, according to the newspaper "al-Mal" ("Money" — approx. TRANS.)
Second place went to the SABB Bank, where executives received 36.6 million riyals. Followed by Samba financial group: here the staff received a total of 900 thousand, and the top management team — of 35.7 million riyals.
Bank Al Rajhi, the salary of heads in 2016 has increased compared to last year, more than doubled after the appointment of new Executive Director Stefano Paolo Bertamini: from 14.6 to 29.9 million rials.
For comparison, the 116 members of the governing Council of the banking sector received 69,6 million riyals compared to 61 million in 2015.
In addition, members of the Supreme governing Board of the Bank SABB — Khaled Suleiman Saleh al-Al and 9 — man received 12.3 million riyals as additional remuneration, which increased the income of everyone else at 1.2 million riyals.
Additional consideration of $ 8.9 million riyals provided by the already mentioned Bank NCB Mansour Saleh and eight representatives of the Board of Directors. The members of the management Board of the Bank of Riyadh and the investment Bank received a 5.9 and 5.7 million, respectively, finishing third and fourth place in the ranking of the biggest bonuses. The smallest bonuses provided Samba financial group and the French Bank.
Basic income:
The Bank
Top managers
Salary
(million)
Bonuses
(million)
Just
(million)
NCB
Sayyid Muhammad al-Reptiles and five other top managers
8,7
57,6
66,3
SAAB
David Robert Dew and five other top managers
7,97
28,6
36,57
Samba
Sugar The RA'zac
9,14
26,53
35,67
Investment Bank
Musaed Muhammad al-Manifi and five other top managers
14,2
20,05
Of 34.25
Saudi-French Bank
François Patrice Cufin and four other top Manager
12,2
21,94
34,13
Al Rajhi
Stefano Paolo Bertamini and four other top Manager
9,5
20,4
29,9
Alinma
Abd al-Muhsen Abdul Aziz and five other top managers
13,06
16,7
29,76
AlJazira
Nabil Daoud al-Husan and four other top Manager
14,2
15,3
29,5
Alawwal
Bernd van Linder and five other top managers and five other top managers
9,4
19
28,4
Albilad
Abdul-Aziz Mohammed al-Anzani and six other top managers
Of 13.13
9,89
Of 23.02
Bank Of Riyadh
Talal Ibrahim al-Katibi, Abdul Majeed Abdullah Abdul Aziz and four other top Manager
Of 10.86
11,4
22,26
Arab national Bank
Robert Maroun Eid and five other top managers
Accounting period 16.57
3,09
Of 19.66
Additional remuneration:
The Bank
Leaders
Other bonuses
(million)
SABB
Khaled Suleiman Saleh al-Allan and nine others
12,3
NCB
Mansour Saleh Al-Maiman
8,9
Bank Of Riyadh
Rashid Abdel Aziz al-Rasheed, Abdullah al-Aissa and another eight people
5,9
Investment Bank
Abdullah Saleh bin Dzhamag and eight other people
5,7
Albilad
Abd Ar-Rahman Ibrahim al-Hamid and another ten people
5,5
AlJazira
Tariq bin Usman al-Kasabi and eight other people
Of 5.06
Arab national Bank
Saleh Rashid Ar-Rashid and nine others
4,87
Al Rajhi
Abdullah Suleiman Abdel Aziz Ar-Rajihi and another ten people
4,4
Alawwal
Mubarak Abdullah al-khafra, and eight people
4,4
Alinma
Abdul Aziz Abdullah Al-Zaman and another eight people
4,4
Samba
Asa Muhammad al-Asa and nine others
4,3
Saudi-French Bank
Suleiman Abd al-Rahman al-Kawaz and nine others
3,9
Comments
comments