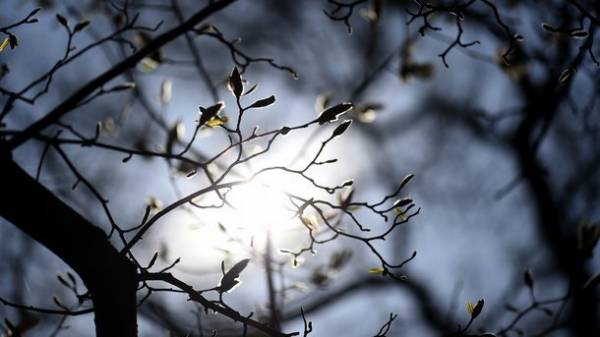 In the coming days the weather in Ukraine will determine mostly dry, the night is cool and the afternoon warm air mass, said on Sunday Reuters.
In the whole country on Monday will be without any precipitations, only in the Eastern areas, sea of Azov and the Crimea in the night places a small rain. In the Western part of the night, in the morning in some places the fog. Wind variable directions of 3-8 m/s.
The temperature at night 1-6° Celsius in the Western and Northern areas of freezing on the soil surface and somewhere in the air, in the most Central, Kharkiv and Odessa regions of the places on the soil surface 0-4°; day temperature increase to 12-17° C, in Transcarpathia and the Carpathian region up to 20°.
In Kiev – rain. Air temperature will stand at 1-3° Celsius during the day about 15°C.
According to the Central geophysical Observatory in Kiev on 10 April, the highest day temperature was 24.1 in 1973, low night -7,2 in 1929.
On 11 April, the weather is expected without precipitation in the afternoon in Western and Zhytomyr regions of the rain, sometimes storms. Wind South-Western 7-12 m/s air Temperature at night 2-7° heat; afternoon from 14 to 19°, in the extreme West of 9-14°.
In Kiev – rain. The night temperature 4-6° C, 16-18°.
Comments
comments