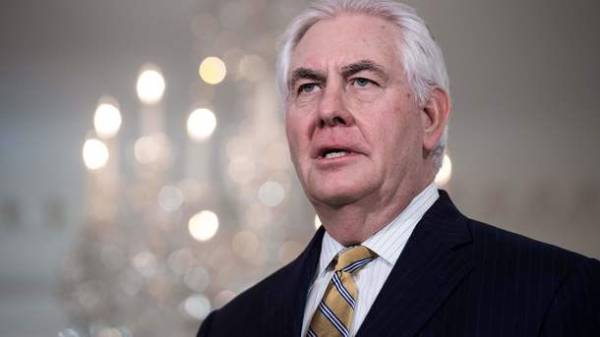 U.S. Secretary of state Rex Tillerson has prepared a new plan for the development of constructive relations with Russia. Reports about it "Корреспондент.net" with reference to BuzzFeed.
Reportedly, the plan consists of three points. In the ground is supposed to convince Moscow to refrain from "aggressive actions against the United States". Otherwise, Washington will respond.
In particular, mentioned attributed to Russia sending weapons to the Afghan Taliban or the harassment of American diplomats in Moscow.
The second point involves work on a solution for the United States strategic questions. These include the civil war in Syria, nuclear program of North Korea, cybersecurity and cyber-espionage.
Tillerson expects that Moscow will not increase trade with North Korea after China managed to achieve a ban on imports of North Korean coal.
The third section of the plan devoted to the need to achieve "strategic stability", which means "the number of long-term mutual political goals", says the publication.
We will remind, on June 14, the U.S. Senate overwhelmingly approved a bill to expand sanctions against Russia. The document suggested a reduction of the maximum term of market financing of Russian banks and 14 days, and companies in the oil and gas sector – up to 30 days.
Comments
comments