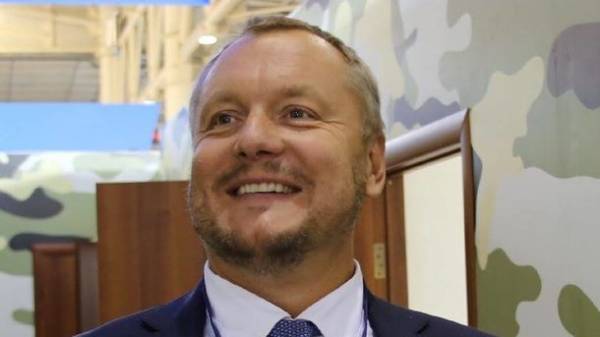 The people's Deputy from "Radical party" Andrey Artemenko proposed plan for peace between Russia and Ukraine on terms that are more favorable to Moscow.
This opinion in comments to "Today," stated former U.S. Ambassador to Ukraine John Herbst.
"This is an interesting story. Discreet but ambitious representative Happy mister Artemenko has come up with a plan for peace between Russia and Ukraine on terms more favorable to Moscow than the current Minsk agreements. Somehow, he managed to establish contacts with people close to President Trump, who agreed to look at the plan. At the same time, these people close to the President was also interested in the claims of Mr. Artemenko is that he has evidence of the involvement of President Poroshenko to corruption," said Herbst.
The Ambassador expressed hope that trump and his team will be guided by American interests and to protect Ukraine in relations with Russia. "This is Amateur hour. The saddest thing is that it feeds the perception that President trump "soft" to the aggression of the Kremlin and aims to give President Putin a gift in the form of easing sanctions. Fortunately, President trump picked a great officials for national security such as secretaries of defence Mattis and the Director of the CIA Mike Pompeo. I hope he listens to them and is pursuing a realistic policy that protects American interests, including Ukraine against Kremlin aggression," concluded Herbst.
We will remind, The New York Times reported that the people's Deputy Andrey Artemenko has developed a plan for peace between Ukraine and Russia and the lifting of sanctions against Moscow. Supposedly the plan was transferred to the former Advisor to Donald trump to Mike Flynn shortly before the resignation of the latter.
The plan, according to The New York Times, provides for the withdrawal of Russian troops from the Donbass and the national referendum on the surrender of the Crimea is leased by Russia for 50 or 100 years. In addition, Artemenko has allegedly provided evidence of corrupt activities of Petro Poroshenko, which included the names of the companies and Bank transfers.
The faction of the Radical party decided to exclude from the faction people's Deputy Andrey Artemenko.
Comments
comments