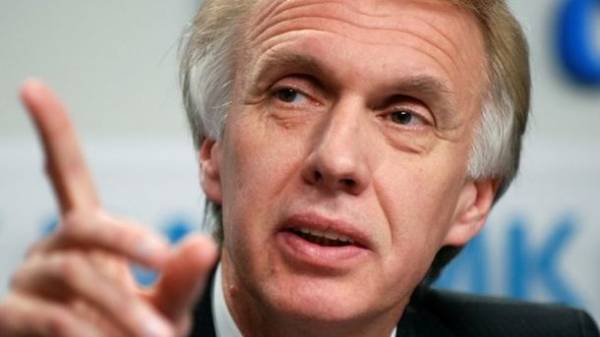 Suspension of imposition of sanctions against Russia is likely to be a tactical ploy by Americans to have more options to influence Moscow. This opinion was expressed in comments to the edition "GORDON" the former Minister of foreign Affairs of Ukraine Volodymyr Ogryzko.
According to him, in the US too aware of the serious threat from Russia.
"I do not think that the introduction of sanctions against Russia will be delayed. Most likely, the administration of U.S. President wants to have more options for influencing Russia. However, it is unlikely that parliamentary maneuver to change anything. Too serious the threat from Moscow. It is clearly understood by both Democrats and Republicans. Of course, in any legislative project, you can make changes, but in this case they are unlikely to have systemic. The postponed vote for sanctions against Russia – this is a tactical move of the US to achieve the goals they need at the moment", – said Ogryzko.
He also believes that the US does not want to impose sanctions right now, before the trump meeting with Putin in Hamburg in the G-20 summit.
"Do not forget that just a few weeks, maybe there will be a meeting with Putin trump. It is possible that the administration of US President considers extra sanctions now, before this meeting. Indeed, in this case the chances of at least some dialogue with the Russian side will eventually disappear. Whatever it was, it is easy to predict that sanctions against Russia will be adopted and extended. Moscow threatened on the basis of the American democracy to freely choose their own government. The US is a "sacred cow" and they have no one, including Russia, will not allow it to be manipulated", – said Ogryzko.
As it became known today, Republicans in the House of representatives rejected the bill on sanctions against Russia and decided to send it to another Committee for international Affairs is a quick voting for him.
Earlier it was reported, that on June 14, the U.S. Senate overwhelmingly approved a bill to expand sanctions against Russia. The document suggested a reduction of the maximum term of market financing of Russian banks and 14 days, and companies in the oil and gas sector – up to 30 days.
Comments
comments