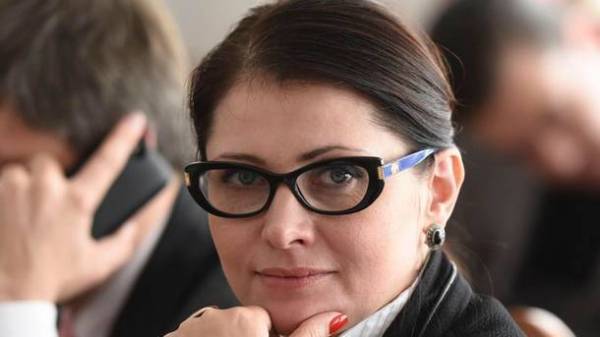 Today, the head of the Verkhovna Rada delegation in the NATO parliamentary Assembly, MP of the faction "block of Petro Poroshenko" Irina Friz takes part in a meeting of the NATO PA in Tbilisi (Georgia), – UNIAN reports.
"It should be recognized that at the beginning of the aggression, our security forces and the defense was completely dismantled by previous governments. This happened because by 2014 it was believed: conducting a peaceful policy is a guarantee that the country will not become a victim of aggression. Ukraine's experience has shown that it is not. And even if you for more than 20 years call you a brotherly people, this does not mean that at some point part of your territory is not occupied, – said the MP. – That's why I always say: silly rabbit in the woods one that thinks that if you behave yourself, the wolf will not dare to eat it. Sorry, we have realized the fallacy of this thesis a loss of 10% of the country and the deaths of tens of thousands of soldiers and civilians by shelling of the occupation forces in Donbas".
According to the politician, Euro-Atlantic choice of Ukraine is more apparent. According to opinion polls conducted in December 2016, the entry of Ukraine into the Alliance supports 72% of the population of Ukraine.
"One of the key achievements over the last fifteen years is the adoption of the SRB and the transition to three-level planning in the sector of security and defense. Its development is now systematized, subject to the objectives of short, medium and long horizons. For the first years of independence to complete a full cycle of defence planning," said Frieze.
Comments
comments