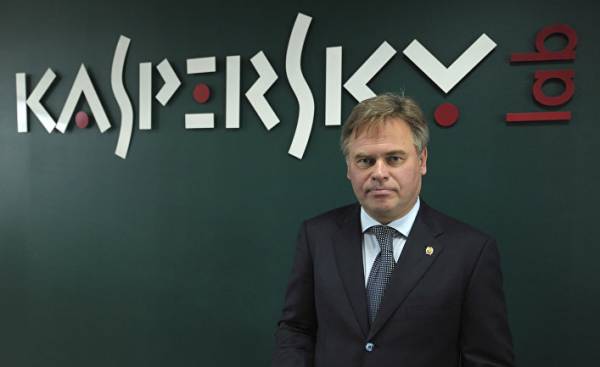 Last Thursday, high-ranking officials from the security services and US intelligence have publicly expressed their doubts regarding the activities of Kaspersky Lab, a giant of information security, because of his alleged ties with Moscow.
This private company, headquarters of which is located in Moscow, offers its services for the sale of antivirus and other programs designed to protect computers from hacking. But some fear that this software is being spied on.
"We are very concerned and are fully focused on this problem," said acting head of the FBI Andrew M. (Andrew McCabe) during a hearing of the Senate intelligence Committee.
The head of military intelligence, Stuart Vincent (Vincent Stewart), working under the jurisdiction of the Ministry of defense, assured that his administration would refuse to purchase equipment from Kaspersky.

The company denied any links with the Kremlin
The head of the NSA Mike Rogers (Mike Rogers) said that he "understands" the problem posed by a company founded in 1997 by Eugene Kaspersky, who later became transnational, with 3 thousand 600 employees and 400 million customers.
The head of the CIA and the National geospatial intelligence Agency and the head of the N. I. United States expressed their doubts about the activity of Kaspersky Lab, while Russian hackers are suspected of meddling in the U.S. presidential election in 2016.
In a statement issued on Thursday, the press service of the company denies any connection with the Russian government. "The company has never contributed and never will contribute to cyber espionage in favor of any of the existing governments," said Eugene Kaspersky.
Former National security adviser of US President Donald trump, Michael Flynn got 11 thousand $ 250 in October 2015 from the U.S. division of Kaspersky Lab. He was forced to resign on 13 February, after repeated contacts with the Russian Ambassador in Washington.
Comments
comments