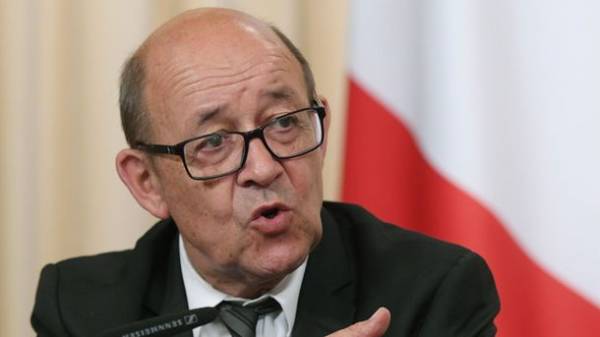 The Minister of European and foreign Affairs of France Jean-Yves Le Drian has explained the relationship between Russia and the European Union resolve the conflict in the Donbas.
He said this on 19 June at a press conference in Moscow after talks with Russian foreign Minister Sergei Lavrov.
"We have another problem – it is the Ukrainian crisis. We told Sergei that we remain committed to resolving this crisis and in the framework of the "Normandy format" of France and Germany stands ready to continue its mediation role in order to Minsk agreement was executed in the shortest possible time," said Le Drian.
"The longer we wait and do nothing, the less contact lines, and the more distant the prospect of resolving this crisis, consequently, worsen relations between the EU and Russia", – he stressed.
According to policy, France is not seeking to isolate Russia from Europe and the economic and financial weakening of Russia.
He added that it was important to resolve the situation in Syria and to fight the "common enemy" of terrorism, to stop the mass killings, which is responsible for the regime of President Bashar al-Assad. While Le Drian stressed that the country continues the spread of chemical weapons and "the regime is not fulfilling its obligations".
In turn, Lavrov said that, according to the position of both parties, alternative to the Minsk agreement on Ukraine does not exist.
"Our common position – the need for full implementation of the Minsk package of measures. We believe that alternatives to this document, this compromise does not exist", – said Lavrov.
According to him, Russia believes that "we need more will on the part of the authorities in Kiev".
Lavrov also added that it will continue cooperation in the "channel format".
Comments
comments