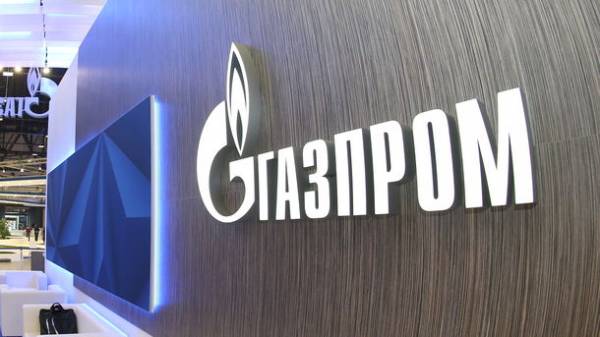 Russian JSC "Gazprom" in favor of the state budget as of today has recovered 80.8 million UAH. This was announced by the Minister of justice of Ukraine Pavel Petrenko.
"As of today with public joint stock company "Gazprom" in favor of the state budget collected 80,8 UAH", – said Petrenko.
According to him, the Ministry of justice has arrested these funds and "today, the process of write-off and recovery into the state budget completed, exactly that amount."
We will remind, in February 2016, the Antimonopoly Committee of Ukraine has decided to impose on the Russian Gazprom the penalty at 85.9 billion, or about 3.2 billion US dollars, for violations of the legislation on protection of economic competition. OAO "Gazprom" has passed all the courts, but the courts upheld the consideration of the complaint by a Russian company.
Subsequently, the AMC had over 100% interest on 85,9 billion UAH fine, OAO "Gazprom" in the amount of 85,96 billion. In December 2016, the Economic court of Kiev satisfied the claim of the AMC regarding the enforcement of fines and penalties with OAO "Gazprom" in the amount of 172 billion.
On 21 April the Antimonopoly Committee instructed the State Executive service to collect 172 billion of fines and penalties from "Gazprom". On 1 June the Minister of justice announced that Ukraine has already collected the first funds with "Gazprom" in the framework of the fine of the Antimonopoly Committee.
Comments
comments