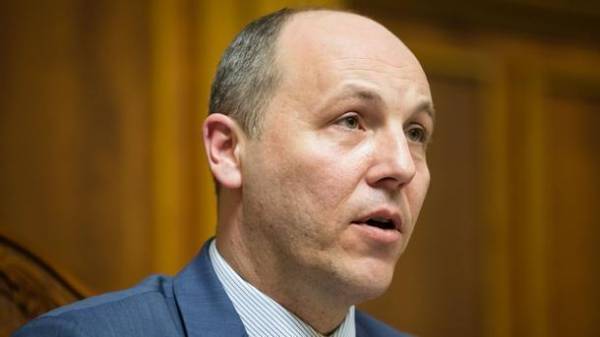 Russia is the main enemy of Kiev for the past 100 years, but despite this, Ukraine will get rid of the Russian occupation. This was stated at a solemn meeting of the Verkhovna Rada on the occasion of the 100th anniversary of Ukrainian revolution of 1917-1921 and the founding of the first Ukrainian Parliament speaker of Parliament Andriy Parubiy.
According to him, after 100 years since the beginning of the Ukrainian revolution, Russia remains the main enemy of Ukraine.
"Today marks 100 years since the beginning of the Ukrainian revolution. 100 years of incredible energy. Energy, which not only pushed us to fight, but also to development. However, the defeat of the Ukrainian revolution of 1917-1921 years has resulted in the most terrible and bloody Empire in the history of mankind. The "evil Empire" that killed tens of millions of people", – said Parubiy.
He noted that after decades, since the independence of Ukraine in 1991, Russia still plans to restore the old Empire.
"Like 100 years ago, we are facing the same challenges – the enemy of all the forces concentrated on the division of the country from the inside, and Ukrainian society is flooded with propaganda. Today, in 2017, in the East of Ukraine indestructible wall that cost thousands of our soldiers and the enemy is afraid of them. Because he knows that sooner or later will be returned to the occupied Ukrainian Crimea and the Ukrainian Donbass.
He recalled that 99 years ago, in April 1918, the Ukrainian army under the leadership of Colonel Petro Bolbochan had already conquered the Crimea and Donbas from Russian invaders.
Comments
comments