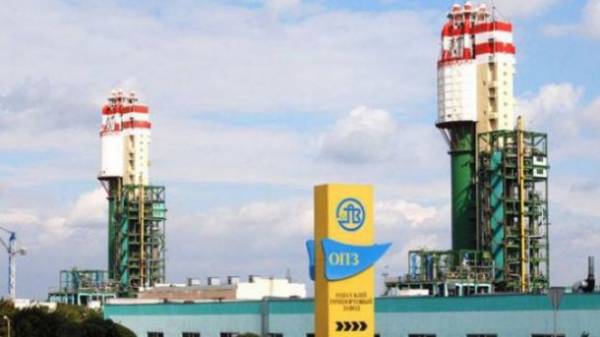 The cost of the property complex of the Odessa refinery (EAC) returned to the state, is about 200 million dollars. About that today at the briefing said the Prosecutor of Odessa region Oleg Zhuchenko.
According to him, the property of the state of Suvorovsky district court of Odessa returned the entire property complex of the refinery, which is more than 38 thousand square meters, about 77 hectares of land, etc.; the cost of the property is more than $ 200 million.
Zhuchenko reminded that in taking this decision, the Suvorovsky district court of the city, almost for the first time in Ukraine has applied the special procedure for confiscation.
"We are the pioneers of special confiscation", – said Zhuchenko, noting that the above-mentioned judgment the court had to make "quite difficult".
Answering the question, in what condition is currently a property complex, Zhuchenko said that this complex is completely ready for use.
Zhuchenko said that the statement he makes on the basis of the results of the audit.
According to him, the property of the state returned the property of OOO "Gasenergy", which is part of the refinery.
According to the chief of the Main Directorate of Ukraine in Odessa region Dmitry Golovin, in the framework of criminal proceedings at the refinery was arrested 12 of the defendants in Odessa, the Dnieper and other Ukrainian cities.
Recall, district court of Odessa adopted the decision on the special confiscation of the integral property complex of the Odessa refinery.
Comments
comments