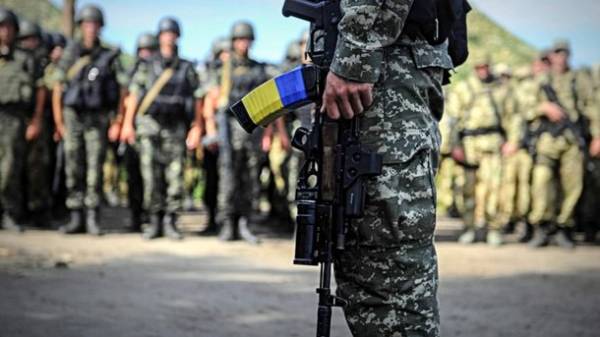 Soldiers will submit electronic declarations only after returning home with private data belonging to a military unit, location, position. This was stated by the Chairman of the Verkhovna Rada Committee on preventing and combating corruption Yegor Sobolev at a meeting of the Committee June 15, transfers "112 Ukraine".
"We established a working group together with a representative of the President, now the head of the BPP Gerasimov. The group worked all fall in this room, and we discussed with the actual participants in military operations, how to organize the process of filing" – said Sobolev.
According to him, the decision has been made, the problem is solved by the Ukrainian Parliament, and this decision is signed by the President.
"If you really fight, you do not submit the Declaration and submit the Declaration when returning to the place of permanent deployment and give you more time for you to fill. If you are a soldier, your belonging to the military unit, place of service, position not listed on public access in General", – explained the head of the Committee.
We will remind, during meeting of the Verkhovna Rada Committee on combating corruption, the chief military Prosecutor Anatoly Matios said that to open the electronic Declaration of military prosecutors during the military action is absurd.
As previously reported, the National Agency on corruption prevention (NACP) has closed public access to electronic declarations of the prosecutors of military Prosecutor's office and members of their families at the request of the chief military Prosecutor Anatoly Matios.
Comments
comments