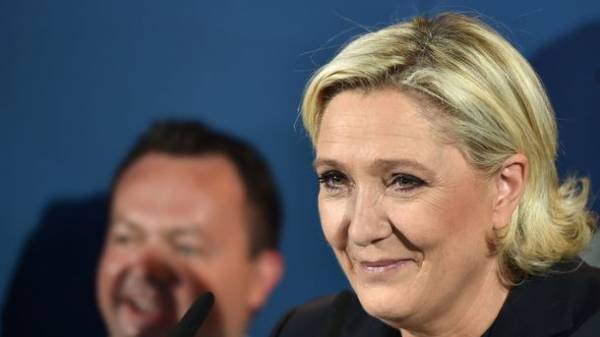 The representative of the party "national front" marine Le Pen was elected to the National Assembly of France in the second round of parliamentary elections in the country. About this account on Twitter announced the mayor of Henin-beaumont, Vice-President of the party Steve Brew (Steeve Briois).
"Marine Le Pen, congratulations on your election! This is so well deserved. I thank the residents of the constituency 6211. 67 per cent (voted for Le Pen — ed.) in Henin-beaumont," wrote Brew.
Thus, marine Le Pen became the first Deputy of the National Assembly of France. She would have to give up his mandate in the European Parliament as these powers cannot be combined.
Speaking in the Department of Pas-de-Calais, Le Pen announced that, according to preliminary data, the front national gets six seats in the National Assembly. Such a result will not allow parties to create their own faction in the lower house of Parliament, as it requires you to have at least 15 seats.
18 June in France is the second round of elections to the National Assembly. At the moment, the leader of the party "Forward, the Republic!" the leader is the President, Emmanuel macron.
Comments
comments