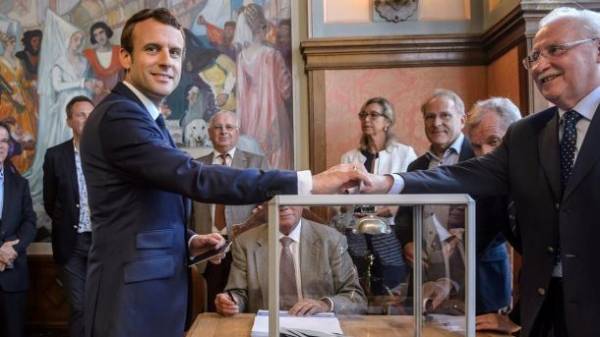 The President of Ukraine Petro Poroshenko has congratulated his French counterpart Emmanuel Macron with the victory of his political power "Forward, Republic of" in the parliamentary elections in France. This is stated in the Twitter of the Ukrainian President.
He wished the French leader success in reforms.
"I congratulate President Emmanuel Macron with a confident victory of his political power in the parliamentary elections in France. I wish success to the President of France in reforms for the future of a United Europe" – wrote Poroshenko.
The President also stressed that he would be happy soon to continue the dialogue with his French counterpart.
The results of elections of deputies of the National Assembly (the lower chamber of Parliament) of France announced in 553 of 577 constituencies, 293 of them the victory was won by representatives of the movement of the President of France Emmanuel Makron "go Republic!" getting an absolute majority in the lower house, which required 289 mandates.
Comments
comments