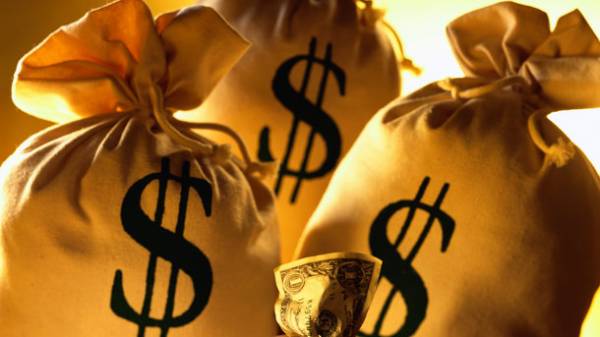 The first after a four year hiatus the peak load in the payment of external debt of Ukraine will be in 2019. This was stated by Deputy Minister of Finance Yuriy Butsa in an interview with the "Economic truth".
"The first peak load we will have in 2019, we will have to repay the external debt approximately 4.6 billion… to pay off that amount in 2019, we need to be present on foreign markets of borrowings. It is normal policy of public debt management when the debt is refinanced with new borrowings. Therefore, our strategic goal – full-fledged presence in foreign markets," explained Butz.
According to him, the global capital market this year was a revival. "We have seen good issues of Pakistan and Iraq, Greece has recently made very large accommodation. It is like the Ukraine of the country with the IMF program. They took advantage of good market conditions. Ukraine was not present at the markets with new tools in 2013", – said the Deputy Minister.
SEE ALSO
Ukraine transferred the IMF's $ 450 million debt
He noted that for Ukraine to enter the world borrowing market is an ambitious goal that requires an integrated approach.
"For the investor most of the news about Ukraine for the last three-four years were associated with the IMF program, the restructuring and weak macro-economic indicators. Significant economic improvement is still necessary to convey to the investor. It will be a direct impact on the cost of borrowing. Therefore, we actively communicate with investors, talk about the economic situation in the country, which has improved significantly," says Butz.
Recall that in the next four years, Ukraine has to pay about $ 20 billion foreign debt. Prior to this act the grace period on the IMF program, also ostrock included an agreement with creditors reached in the framework of debt restructuring.
Comments
comments