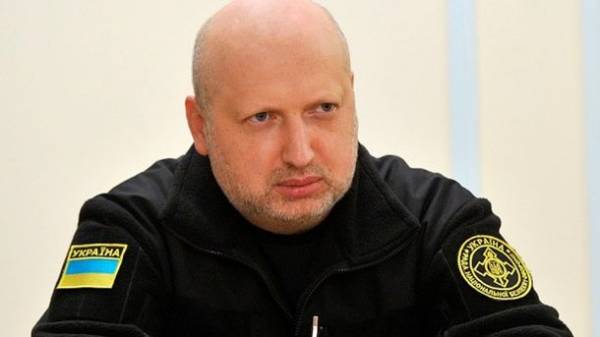 Salary of Secretary of national security and defense Council (NSDC) Oleksandr Turchynov in may was 51 404 hryvnia, and his deputies — from 44 153 62 UAH to 550 UAH, according to "Ukrainian news" with reference to the response of the apparatus of the NSDC.
"Wages for may 2017 NSDC Secretary Turchinov A.V. was 51 403,53 UAH", — said the Agency in the national security Council.
In particular, Turchynov salary and allowance for the intensity of labor accounted for 14 400 UAH (full salary of the Secretary of the NSDC in developing all working days is 18 thousand), allowance for years of service — 7 200 hryvnia, and allowances for work under conditions of regime restrictions and as an expert on issues of secrets — 2 880 UAH.
7 034 of the hryvnia was selling Turchynov in may, and 2 610 UAH — expenses.
The salary of the first Deputy Secretary of the NSDC Mikhail Koval in may was 62 550 hryvnia, of which 16 thousand hryvnias were made by a prize and 6 095 UAH — expenses.
At the same time the salary of one more first Deputy Secretary of national security Council Oleg Gladkovsky for may was 44 153 hryvnia, of which 16 thousand hryvnia — the premium 12 057 hryvnia — travel and 3,047 USD — output.
In turn, the salary of the Deputy Secretary of the NSDC Alexander Litvinenko in may was 58 500 hryvnia, of which 15 thousand hryvnias were made by a prize.
We will remind, Turchynov salary for April amounted to 46.7 thousand.
It is known that in may the national security Council imposed sanctions on a popular Russian websites, including social networks "Vkontakte" and "Classmates", the service "Yandex" and "the Kinopoisk".
Comments
comments