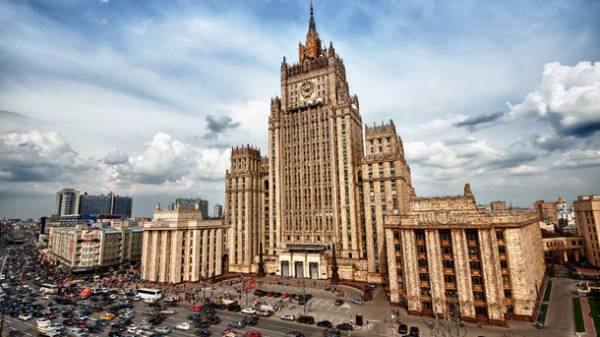 The Russian foreign Ministry believes that the plans for Croatia to share experience with Ukraine of the peaceful reintegration of the occupied territories will not contribute to the settlement of the conflict in the Donbas. This is stated in the comments of the Department of information and press of MFA of Russia in connection with the statements about intensification of the activities of the working group of Croatia on cooperation with Ukraine – reports Корреспондент.net.
"Drew attention to statements made on the results of the Croatian-Ukrainian negotiations at the level of heads of government in Zagreb, the revitalization plans created in October 2016, when the Croatian Government working group for cooperation with Ukraine, aimed at the transfer of Kiev, the Croatian experience "the peaceful reintegration of the occupied territories" which supposedly can be applied to Donetsk and Lugansk. Forced to re-emphasize the inefficiency and impropriety of such steps, " − said in a statement.
The Russian foreign Ministry said that in Zagreb unilaterally serves heavy pages of the Balkan crisis in the early 1990-ies, "thus playing to Kiev".
According to the Russian foreign Ministry, Croatia needs to demand from Kiev "once and for all to stop the shelling of Donbass, to withdraw the transport and socio-economic blockade of the region, to abandon restrictions on free access to information for the public".
We will remind, in the end of 2016 in Croatia established a working group to support Ukraine, and recently the heads of governments of Ukraine and Croatia have signed the Plan of cooperation of the working group on 2017, providing for mutual cooperation, particularly in the reintegration areas.
Comments
comments