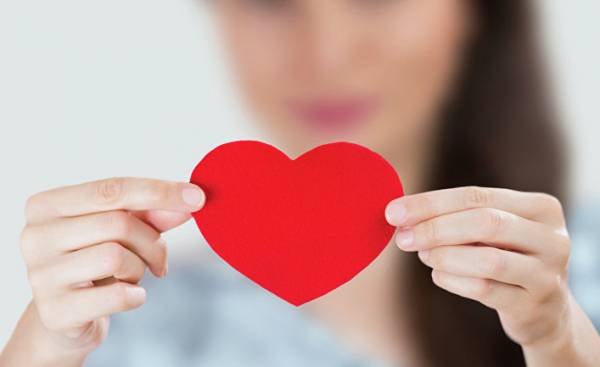 Flowers, perfume, a journey, "gunbao" ("red envelope" into which you put your money in China now gaining popularity virtual "red envelopes" — approx. ed.). And you prepared a gift for Valentine's day? Today, choosing a gift for the Western Valentine's day, the Chinese are increasingly moving away from the traditional exchange of flowers and chocolates and go from huge bouquets of roses to unusual, resembling a work of art, and romantic travel. More and more people give red envelopes with money to demonstrate their feelings.

Roses are still the symbol of the holiday. Than uncertain relations, the more is wasted money
A successful Wang Xuan, born in 90-e years, married his University girlfriend, and four years after graduation, they still follow with the student continuing the tradition of celebrating Valentine's Day: the pair definitely happy with dinner, and as a gift to the couple presented each other clothes, jewelry or a short spontaneous trip.
For Ian Fay mandatory attribute of the holiday of the last three years remain roses and a romantic dinner. "We pay so much attention to Valentine's day, not specifically just on this day, my husband — wedding anniversary. This year marks three years. Husband each year gives me a gift and a bouquet of roses," she said.
The representative of a large company involved in the distribution colors, said the reporter, "Zhongguo sinven" that roses are perhaps the most popular and good selling product for Valentine's day. "Due to the fact that the structure of the business has changed, Valentine's day is not the most important source of our profit, but still the evening of 13 February remains peak sales, for example, this year a week before the festival we had sold nearly all the gift boxes".
The mistress of the four flower shops in Beijing, Ms. CEng told the correspondent: "Valentine's Day is not the best day of the year in terms of sales. The period from February 11 to 13, it is comparable with most profitable day in any month." For three years Mrs. CEng personally serves clients in the St. Valentine's day, and during that time, she noticed one interesting thing: the less certainty in the relationship between a guy and a girl, the more money a guy is willing to pay for the flowers. Unmarried is always more active and generous buyers. In the case of married couples the husband can symbolically buy 2-3 roses to add to the romance.

Promotions "flowers + gift" attract more buyers
The last few years it became popular to give a bouquet of and even 99999 99999 roses, and expensive "long blooming" flowers, grown by special technology. Today, the flower market has moved from the quantitative to the qualitative indicator, and more and more merchants offer customers the action "roses + gift" — for example, some jewelry, cosmetics and other trendy among girls products. This kit is not more expensive than buying these products separately, but it helps to save men power, which is difficult to choose a gift for your beloved. The reporter saw on the shelves of flower shops is not only set with perfume, lipstick, underwear and wristwatches, but also electric toothbrushes and other everyday items. Prices on these sets reach thousands of yuan (tens of thousands of rubles — approx. ed.). Mrs. CEng — against this innovation in its stores, as it believes that colors should not be nothing superfluous. Prices in its stores range from 400 to 1000 yuan.
A romantic journey in honor of Valentine's day
A few years ago people might not have associated Valentine's day with traveling. But now a beloved wife and believe that no flowers and gifts can not be compared with a spontaneous romantic trip.
This year Valentine's day coincided with the traditional dead tourist season after the Chinese new year and holiday Warsaw. Data from major Chinese companies for booking of tickets and hotels showed that prices for long trips domestically and abroad during this period were lower on average by 30%. Many decided to take advantage of this opportunity to explore Japan, South Korea or on the coast of South-East Asia. It is worth noting that in the 80-ies and 90-ies of the lovers became the main driving forces of tourism business.
Wang Xuan journey on Valentine's day kills two birds with one stone: "I often go on business trips, and the wife just sits at home with our son, who years yet. Sometimes it is hard to escape somewhere together we have less and less. So if Valentine's day could go to a place which had long dreamed of, we, on the one hand, can finally be alone together, and on the other hand, it is a great gift for my wife.
For travel people choose warm places, preferring the coast. According to the Agency ticket booking Ctrip, the most popular destinations for Valentine's day in China this year were eight southern cities, Hainan island and from overseas locations — Bangkok, Singapore and Phuket.

Just and rough: to give "junbao"
On 14 February, many users of the social network Vichat can get not only happiness, but also "wealth".
20-year-old Fu Xiao and meets with her guy for over two years. Last year on Valentine's day she received from him "junbao". "Although it's rustic and even a little rude, I don't see anything in this. My young man is not very good taste, and a gift that I don't like is just a waste of money. If he will transfer me money directly, I will be able myself to buy something. Why not?" says Fu Xiao.
"What's the point in celebrating Valentine's day? Really sending money?" — asks Wang Xuan. Like all his generation, he could not understand this innovation and believes it is only showing off their money, exhibiting a romantic relationship for show or for those who have absolutely no time for your mate.
In fact, sending a virtual "junbao" in our time has become a new way to wish happiness to his family. A member of the Chinese social network Vichat in an interview, "Zhongguo sinven" said that according to forecasts, this year the number of "junbao" sent on Valentine's day, will be somewhat higher than on a normal day.
In may 2016 Vichat increased the limit on the amount of "junbao" to 520 yuan. There are 10 types of "junbao" denomination 0.52¥, 5.20¥, 5.21¥, 13.14¥, 52.00¥, 52.10¥, 52.13¥, 52.14¥, 131.4¥ and 520¥. Since the increasing limit total sent 278 million "gunbao", more than 8 million — the maximum amount 520¥.
Comments
comments