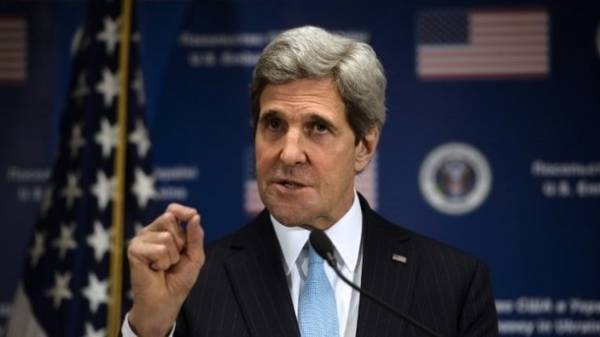 Former U.S. Secretary of state John Kerry said that the conditions of the Budapest Memorandum in relation to Ukraine, Americans do not run, not to provoke more instability. He said this at a public lecture in Kiev, reports "GORDON".
The diplomat agreed that the United States are required to adhere to the agreements in respect of Ukraine, but are afraid that it can provoke a new conflict.
"As for the Budapest Memorandum… Understand that there are some issues. Yes, we signed it. USA must adhere to the fundamental spirit of the Treaty. Now there are debates exactly how we do that, how can this be achieve in order not to run into more instability or incorrect interpretation of our steps. And these steps can be many, and they can lead to a deepening of the conflict. But I believe that the spirit of the Budapest Memorandum is a very important thing," said Kerry.
SEE ALSO
Shushkevich explained why the Budapest Treaty is not valid for Ukraine
He also touched on the subject of lethal U.S. arms for Ukraine.
"The question of armament and disarmament are discussed very actively. But there are things that I can't divulge publicly. Discussions are underway to supply additional volumes of weapons (to Ukraine – ed.)", – he added.
The Budapest Memorandum of 1994 signed by Ukraine, USA, UK and Russia. In return that Kiev refused the proliferation of nuclear weapons, the other three countries – the U.S., Britain and Russia pledged to guarantee Ukraine's security and territorial integrity. How was the refusal of Kiev from the world's fourth largest nuclear potential and what it led to, read here.
Comments
comments