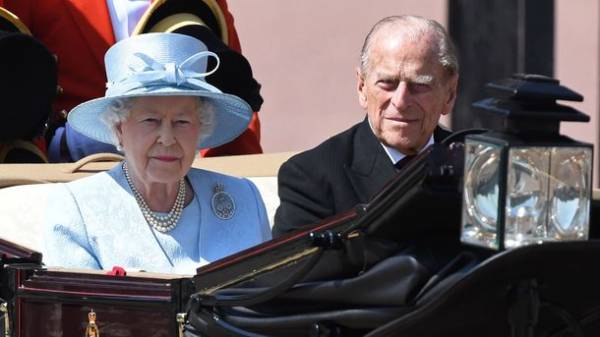 Five guards fainted from the heat during the parade, arranged in London to celebrate the official birthday of Queen Elizabeth II. This was reported by the official representative of land forces of the United Kingdom.
"We can confirm that today during the parade on the occasion of the birthday of the Queen fainted a few soldiers," she said, noting that the day was "intensely hot".
According to her, the victims of the military immediately drink water, they have also been given professional medical help.
Read also: Britain was plunged into a "dark mood" – Queen Elizabeth
During a parade in London the temperature reached 27 degrees, the British capital is very high.
The traditional military parade to mark the so-called official birthday of Queen Elizabeth II, took place today in London. To greet the monarch and members of the Royal family, outside the Mall – the ceremonial Boulevard Imperial London – gathered thousands of citizens and guests of the British capital.
Elizabeth II celebrated two birthdays. Real falls on 21 April and runs without any special celebrations. The official birthday party, providing for the parade and public celebrations, for weather reasons, usually is celebrated on the second Saturday of June, but this year was moved to third.
Comments
comments