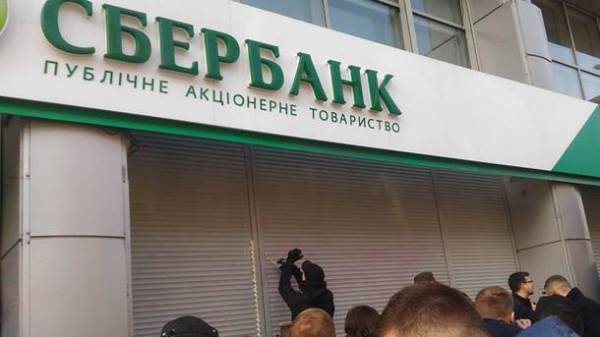 Russian Bank Sberbank announces the conclusion of a legally binding contract for the sale of the Sberbank of Russia JSC (Ukraine).
This was reported on the website of the Bank, reports "Economic truth".
"A consortium of investors acquires 100% of shares of SBERBANK of Russia JSC (Ukraine), which is a subsidiary Bank of Sberbank. The Consortium will include Norvik Bank (Latvia) and Belarusian private company", – stated in the message.
Appropriate legally binding agreement signed on March 27. The closing of the transaction is expected in the first half of 2017 after receiving approval of the transaction financial and antitrust regulators in relevant jurisdictions, including Latvia and Ukraine.
"Sberbank of Russia JSC (Ukraine) has the necessary means to fulfill obligations to private and corporate clients. I hope that the decision on the sale of our subsidiary Bank will help to unlock its offices and resume normal operation which will enable Bank customers to continue to freely use the services of one of the most stable and efficient banks in Ukraine and will provide the basis for its further development", – reported on the website of the Bank.
It is also noted that the accelerated selling of the Bank will lead to fixation loss on investments in the capital of a subsidiary Bank, which will be reflected in the financial statements of Sberbank of Russia according to Russian accounting standards. At the same time, on the consolidated statements of Sberbank Group's impact on the transaction reporting according to International financial reporting standards is not material.
March 12 in different regions of Ukraine activists filled in the ATMs of "Sberbank" foam, and March 14 in Kiev, walled up one of the branches of the Bank.
Later Deputy head of the NBU Ekaterina Rozhkova has addressed to law enforcement bodies with the request to ensure the uninterrupted operation of Bank branches.
Comments
comments