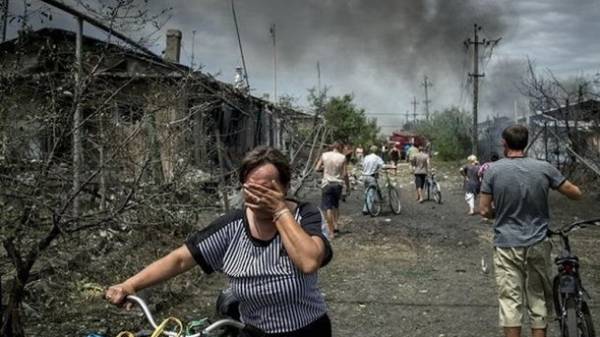 In order to regain consciousness of the Pro-Ukrainian residents of Donbass and to reintegrate them again in the rest of Ukraine, it is necessary to end the fighting. This was told in the comment to the edition "GORDON" the doctor of psychological Sciences Nikolay Didukh.
According to him, the injury, whether psychological or physiological, it is always prevents a person to be objective, adequate in the community and able to absorb the new information.
"No matter, resulting in this injury: whether it is military conflict, or stress disorders among Ukrainian soldiers, whether the injury loss, which can clearly be seen from our immigrants. After all, they lost their land, their homes and were forced to move to new places. In any case, we will be able to approach the conflict on a global level, only having overcome problem of injury. We need to give peace to each individual. Peaceful people create peaceful families, cities and country. That is, the reintegration of Donbass is impossible as long as there are hostilities," said Didukh.
As told the Secretary of state of the United States of America, Rex Tillerson, Ukraine and Russia can find ways of resolving the situation around Donbass with the help of a new agreement, which may differ from the Minsk agreements.
Comments
comments