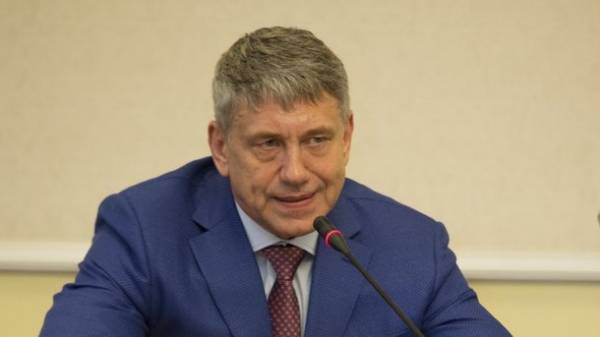 The possibility of importing electricity from the Russian Federation, even in the event it becomes necessary, will not be considered, said the Minister of energy and coal industry of Ukraine Igor Nasalik.
"In 2016 was the first year when we moved away from the import of Russian electricity. Moreover, when we had a critical situation in may, and we wanted to… because between all neighbors is a contract about disaster relief, we denied this. I am more than confident that the import of electricity from Russia is not even worth considering, because it will not be with us, and we will do our best to abandon this position," he said in the program "Svoboda words" on ICTV TV channel, answering a question, whether considered at the meeting of the crisis energy headquarters on Monday, the possibility of importing electricity from Russia.
Recall the energy Crisis staff proposed to the Cabinet of Ministers to declare a state of emergency in the power system of Ukraine. The decision was taken at a meeting energoshtaba devoted to the problematic issues in the energy sector, as well as the passage of energy companies autumn-winter season 2016/2017.
At a meeting with the appropriate initiative was made by the Minister of energy and coal industry Igor Nasalik. According to him, the list of emergency events, in particular, will include minimizing the use of thermal power plants operating on anthracite.
Comments
comments