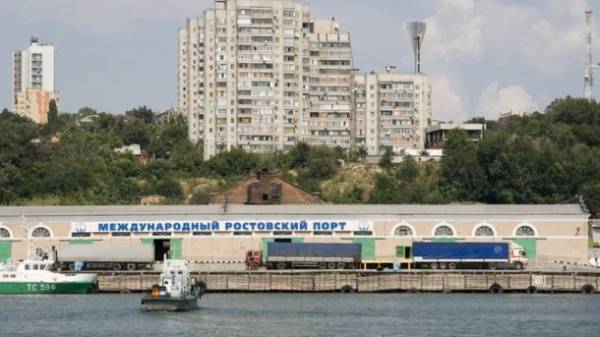 The management of the port in the Russian city of Rostov-on-don does not intend to let the Ukrainian ship class sea-river "General Vatutin".
About it told RBC the head of the Department for the Rostov port Vitali virabian.
"I have a cargo port, I wouldn't put it here. Here (in Rostov-on-don. – Ed.) four ports — all freight", — said Virabyan.
Earlier it was reported that the ship "General Vatutin" suddenly refused entry into the port of Odessa and headed to the Russian city of Rostov-on-don.
Later it became known that the "General Vatutin" was taken in the Moldovan port of Giurgiulesti and sold. Passengers on it. A cruise to Odessa he also did not go.This information was confirmed by the President of the cruise company "Chervona Ruta" Yuri Sokolov, who previously rented a boat.
Read also: Ukrainian cruise ship "General Vatutin" instead of Odessa went to Russia
"After three and a half years of inaction, the investor decided to take the vehicle and sell or transfer it. All waited for better times. Unfortunately, they did not come. Changed the owner, now the ship under the flag of Belize. Was a Ukrainian, went under the Ukrainian flag. But two weeks ago was removed officially from the Ukrainian registry (courts). The new owner raised the flag of Belize, has received new documents on it and went," – said Sokolov.
Sokolov said that the ship was without tourists since October 2013.
Comments
comments