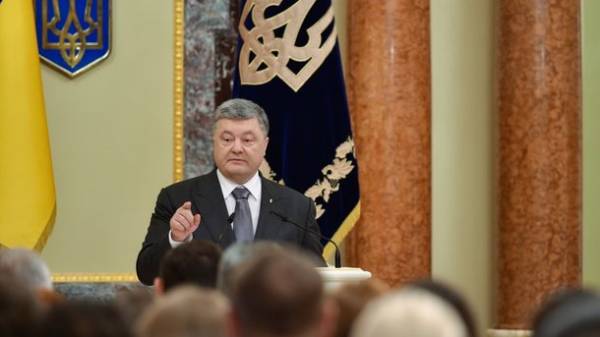 The President of Ukraine Petro Poroshenko instructed the Cabinet of Ministers to verify the effectiveness of the cancellation of registration of foreign medical products registered in the EU and the "Big seven", and in Ukrainian pharmacies. About it reports a press-service of Administration of the President.
The head of state noted that the medical system is in urgent need of reform, but this issue has already made important steps. In particular, it was eliminated registration of medicines that have already undergone the procedure in the European Union, the countries "the Big seven". "This is a decisive step to overcome corruption, including in pharmacology, overcome bureaucracy," he said.
Petro Poroshenko stressed that the purpose of this step is to ensure that rates for these drugs in Ukrainian pharmacies were not higher than in the EU countries and the USA. "I instruct the government to carefully check the effectiveness of the abolition of the need for an additional check for the best foreign products, and prices," he said at the events marking the day of medical worker.
The head of state noted that officials should provide explanations to the people if the prices differ from the European.
The President also said that the budget this year was allocated to the reimbursement to certain categories of the population to provide free medicines. "This is done not only at the expense of the state budget of Ukraine, but also as a result of effective cooperation with our foreign partners — it had attracted foreign funds", — said Poroshenko.
He added that these steps are not enough and the government will resolutely pursue medical reform.
As reported, the President intends to invite Parliament to consider as urgent the bill on madrepore in the village.
Comments
comments