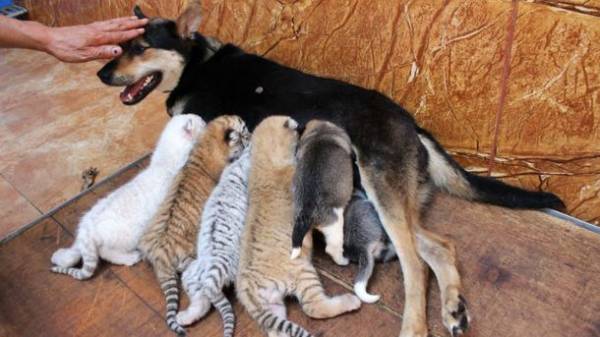 In the Chinese province of Shandong, the dog became a wet nurse to four tiger cubs abandoned, reports the Daily Mail.
When kids threw their mother, staff of the natural Park Sissako decided to take them to the dog that lives in the reserve and recently had puppies. The result was not a mother took someone else's offspring and made it possible to share breast milk with my two puppies.
Two gold and two white tiger cubs were at risk of losing food due to the fact that the two have given birth in June, five year old tigress refused to take care of their offspring.
Canine be your mother? The incredible moment four rare tiger cubs abandoned by their parents are breastfed by a DOG https://t.co/mhrUL17rwQ
— Daily Mail Online (@MailOnline) on June 16, 2017
Comments
comments