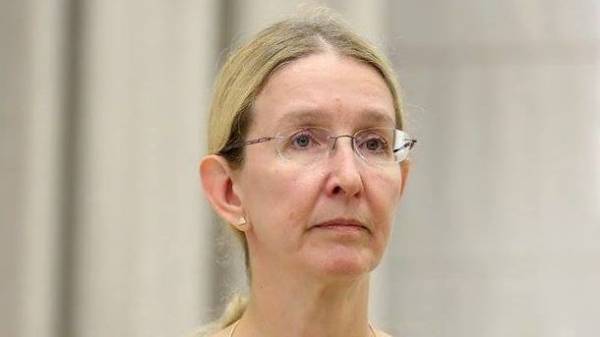 At the end of 2016, the Ministry of health announced tenders for the procurement of medicines at budget 2016, and in the autumn of this year the hospital will receive all medications. In April, the Agency will conduct the procurement of medicines at budget in 2017. This was stated by the acting Minister of health Suprun.
"After the adoption of the budget for 2017 we have started the process of procurement. We collected applications according to the needs of regions. At the same time we changed the procedure, that there was not one freelance procurement specialist, and a group of five experts who select the most modern drugs according to internationally accepted protocols. We expect that until the end of March all items of drugs will be taken by the Cabinet and can sign contracts with international organizations. And for the first time we will be medicines in that year, which ordered", she said.
The delivery of drugs, AIDS, Gaucher's disease, mucopolysaccharidosis, epidermolysis bullosa, JRA, cystic fibrosis and others. In the near future will begin deliveries on programs of blood donation, cerebral palsy, drugs for hepatitis C, immunoglobulins.
Regarding the timing of delivery of drugs for the 2016 Suprun added: "By the fall of medications will be." According to her, many drugs the Ministry of health can not accept immediately, as some medications have a shelf life of 60 days.
In 2015 the Verkhovna Rada adopted the law on transmission of drug procurement to international organizations: UNICEF, UNDP, Crown Agents. At the 2015 international procurement partially earned, and from 2016 all gave to international organizations. Due to the unsettled time of procurement in 2014, Ukraine began to be supplied medicines and vaccines with a delay of a year in 2015, the country received the medications on the needs of 2014, and in 2016 – for 2015 orders. At the end of 2016, the Ministry of health held a tender for budget 2016, and in April of this year, will begin procurement for the needs of 2017. From 2019, the Ministry of health will fully convey the national procurement Agency.
See also: What medical reform of Ukrainians expect this year
Comments
comments